United States
Editors Review
With the added pick-up location in San Francisco, Via RV now offers convenience for their RV rentals, sales and service. Their Class C RVs are fitting for small to large groups up to 8.
What Via RV Tells Us
Formed in 2012, Via RV has recently opened their new depot in San Francisco, making it easier and convenient for travellers when it comes to pick-up and drop-services. Not only that, the fact that they have a parking space for your car gives them an edge compared to other RV rentals in the area. The company is your one-stop shop for rentals, sales and services. The rental department, in particular, is full of different RV sizes, ranging from small to large units. There are more than 10 RV models for rent that come with unique layout and sleeping capacity. For added convenience, they allow their RVs to travel into Canada.
Fleet
Via RVs are compact and outfitted for a comfortable road trip. Most of the motorhomes are simply painted in white with no fancy touches. These Class C units have the capacity of 5 to 8 persons, making it suitable for small to large groups. And if you're travelling with your pet, there's one option for you― the Yosemite RV! Since these are Class C units, all models feature a cab-over that acts as sleeping places at night. Some vehicles come with slide-outs and others with several large windows. Each motorhome are named after some of the state's dramatic and breathtaking landscapes such as Grand Canyon, Badlands, Antelope Canyons and the like.
Vehicles
Badlands- 2017 Coachmen Freelander 27QB

The largest option for Via RVs is this latest Coachmen Freelander. At 30', this motorhome offers sleeping areas for up to 8 people. This Class C unit may be the biggest but it is still very easy to maneuver and even equips with bigger fuel capacity and awning for outdoor use. Though not so good with providing driving views, the two large windows are more than enough for a scenic viewing. The L-shaped kitchen is positioned right between the convertible dinette and shower.
Antelope Canyon - 2016 Coachmen Freelander

A year older, way smaller and sleeps lesser, this 24' provides a slide-out at the rear bedroom to compensate all the limitations. Also, it supplies a bigger fresh water capacity at 50 gallons.The motorhome sleeps up to 5 people― at the back bed, overhead bunk bed and dinette. Considering its size, this vehicle may not be very ideal for travellers needing some luxury space.
Bryce Canyon - 2013 Coachmen Freelander 23CB

The Bryce Canyon is the oldest Coachmen Freelander on fleet with a 2013 base model. There are no fancy frills for this one except for the added sleeping capacity, allowing it to cater up to 7 people. Because of the smaller vehicle dimensions, the kitchen just provide a single bowl yet stainless steel kitchen sink, together with the 3 burner gas range top with power range hood, microwave oven and refrigerator. Entertainment system may not be something to expect from this simple and compact motorhome.
Arches - 2011 Majestic 23A

Sleeping up to 6 people, the Arches 2011 is the only newer Majestic motorhome; all others of the same unit are 2009 year model.This one doesn't have a sofa instead provides a swivel chair to save space. Accordingly, that leaves the sleeping places at the cornered rear bed, dinette and overhead bed only. Also located at the back is the bathroom.
2009 FourWinds Majestic 23A

There are five 2009 Four Winds Majestic on selection, all are 25' and 6 berth units― Badland, Grand Canyon, Mcqueen,Yellow Stone, and Yosemite. The first four motorhomes are completely alike with the same inclusions and extras. The vehicles come with few windows on each side and tailors an efficient layout to save more space. Just like the newer option of the same model, the queen bed is nicely placed at the corner rear adjacent to the bathroom. There is no boundary that fully separates the kitchen and the bedroom, so privacy may be an issue.
The Yosemite, on the other hand, is the most popular pick among travellers/ pet lovers. As the only pet-friendly motorhome, the vehicle gives you the freedom to tag along your beloved furry pets during your vacation on wheels. This specific unit is also styled with the same layout and inclusions as the other four Majestic units.
Mount Rainier - 2011 Thor Freedom Elite 21C

A distinct motorhome on set is the Mount Rainier with a Thor Freedom Elite base unit. The vehicle is also a 6-berth model but only at 24', which means more restricted space inside. But this one supplies a higher fresh water capacity at 50 gallons and a unique window located at the bank. There are just enough overhead cabinets for your stuff and all facilities are already included in the unit.
Olympic - 2005 Forest River Sunseeker 2860DS

The oldest among all motorhomes, the only 7-berth unit and the only unit with two slide-outs, this Forest River Sunseeker 2860DS base model is a fancy treat for those needing a deluxe motorhome with all comforts and space of a home. This may be pretty old but very special in terms of uniqueness― large rear window, extended living area and bathroom because of the slide-outs, step-up entertainment system and more.
Insurance
As to the insurance, you have the option to provide your own insurance coverage or opt to avail of the company's insurance option plus the Supplemental Liability Insurance for a total of $45 per day. If you have your basic coverage, you can also just add the SLI at $25 per day. Also, Via RV requires a refundable damage deposit of $1000.00
Reputation
Bringing an extensive set of Class C motorhomes to renters, this relatively new RV rental entity in Seattle is seemly creating a good reputation through their warm customer service and wide array of RV rental options. Their prices aren't too high nor too low― just mid-ranged rates! This means that even a newbie company can make waves and give a good competition to large RV dealerships in the area.
Summary
Via RV is something to look forward in the next few years. Presently, their full fleet of Class C motorhomes (with one pet-friendly unit) are well-maintained despite of being older models.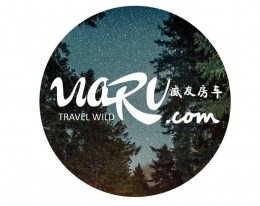 From the Agency
No word from this agency yet. Come back and see if they checked in soon.
Pros
Two serviced depots
Pet-friendly
Extensive fleet
Offers sales and services aside from rentals
Cons
Relatively new to the rental industry
Simple exteriors
Does not provide kitchen and personal kits
Few older units
See who else rents RVs in the same cities
Instant Price Comparison
Just Got Questions? Want a Quote direct from the company?
Fill in this form to contact the Agency direct.
Write Your Own Review
Tell the world about your experience renting from this company
Have you experienced Via RV?
Be the first to leave them a review and help others on their journey.