New Zealand
Editors Review
Last Updated: 9/20/19
Competitive rates, great customer service, and New Zealand's most modern and uniquely-designed vehicles have made Apollo Motorhomes one of the largest privately-owned leisure vehicle operators in the world.
About Apollo Motorhomes NZ
In 1985, Apollo Motorhome started as a family business offering friendly rental service in Australia. After 31 years of service, the company has been listed on the Australian Stock Exchange as a large corporation. The company has been branching out ever since, coming to New Zealand in 2000; they also have extensions in the United States. Because of their prominence in the rental industry, they even have their own manufacturer holding with Talvor Motorhomes. They have two depots, one in Auckland and the other in Christchurch. Since you are renting a campervan, then you'll definitely be on a freedom camping adventure. To make your trip more convenient and fun, make sure you know the freedom camping rules in NZ ahead of time.
Fleet
The Apollo fleet has a fair few vehicles to choose from—all of which are 1 year old on average and a maximum age of 3 years (or around 150,000km) campers and motorhomes. These are premium quality rental units that are custom built by the company's own manufacturer, Talvor Motorhomes. Some are manual, some are automatic. From the outside, the units have some unique features that make them stand out among the others—more height and deluxe accommodations. All cooking utensils, cutlery, crockery, and tea towels are included, and they offer a doona (duvet), bed sheets, pillows, pillowcases, and bath towels at no additional charge. Additionally, the amount of extras you can add on with Apollo is pretty big—such as portable GPS units, baby seats, mountain bikes, and booster seats. But what's a really nice extra is the Welcome Pack—a supply of coffee, tea, sugar, dishwashing soap, matches, shampoo, conditioner, salt, pepper, body soap, and a sponge. This little extra is not just a nice touch, it saves you from having to supply your own for at least one night—kind of like a little hotel on wheels.
Vehicles
Campervans
Endeavour Camper

A unique model among the fleet is the Endeavour Campervan—a two to four berth for a small family but without a shower and toilet on board (which is not typically a problem if you can find a campsite that furnishes these items). So, if you are looking for a compact, super fuel economy family camper, and willing to sacrifice some comforts for a smaller price, this unit by Apollo might just be the ticket. But you have to be nimble.
Hitop Camper

Unlike the automatic Endeavor, the Hitop needs continuous shifting of gears throughout your trip. A manual Toyota Hiace, the campervan is still a breeze to drive because of its 2.4L unleaded petrol engine. Standing upright or stretching your arms inside is made easier with the extended roof height. So for giant couples who just want to explore the countryside on a budget, this Apollo Hitop is waiting for you. Plus, the campervan is equipped with a kitchen with sink, gas stove, microwave and fridge.
Vivid Camper
Apollo Campers New Zealand has introduced a new, zippy little camper they call Vivid. Barrelling headlong into a market space dominated by Jucy and Spaceships, Apollo's new family member is a compact 4 berth with a customised interior for kitchen, bag storage, and sleeping whilst making day time driving just like being in a minivan. At night it folds out for 2 peeps to sleep inside and there's a nifty little roof tent to sleep 2 peeps up top. This way you get a car during the day and 4 beds at night. This style of travel and accommodation has been adopted by the youthful purple and green of Jucy for some years and Apollo must feel it is worth splashing some design cash in to get the youth market. One thing that sets this version apart from the Jucy model is the quality of the minivan that it is based on - Mercedes Benz as opposed to Jucy's Toyota range.
Euro Tourer

A posh treat for couples, the Euro Tourer is a luxury campervan built upon either a manual/ automatic Mercedes or VW. Both vehicles are top-notch deluxe units that are furnished with fancy facilities at competitive prices. Features include a bathroom with shower & toilet, spacious rear bed, equipped kitchen, and cozy living area. For your stuff, there's an ample storage space that lets you store your things conveniently.
Motorhomes
Euro Camper

First on the Apollo motorhome selection is the Euro Campera—a 4 berth unit than can be fitted with child restraints. This beautifully designed luxury unit is great for a family of four, either all grown-ups or with the kids. As a family-friendly unit, it has the ability to fit both baby and booster seats. The easy access to the living room is very convenient as the dinette also acts as one of the double beds at night. For the remaining passengers, they can sleep at the cab-over bed comfortably. The shower and toilet, as well as the kitchen, are positioned at the rear, leaving more space on the living quarters.
Euro Star
Another 4 berth motorhome is the Euro Star, which is a great alternative for touring families. With a slightly extended internal height, this family-friendly unit provides added comfort, especially for taller passengers. This unit is quite different compared to the previous motorhome, in terms of interior layout. The rear lounge becomes a very cozy double bed while the bathroom is fitted at the side, right before the bedroom. The other double bed is located at the cab-over with a ladder. Hence, no need for dinette conversion. Deluxe facilities onboard include elegant entertainment set and plush bathroom.
Euro Deluxe
An entire family of 6 will appreciate this beautiful Apollo Euro Deluxe. This upscale motorhome is definitely your go-to apartment on wheels—with an appointed kitchen that includes a 3 burner gas stove, 110 l refrigerator and microwave, and a full bathroom with shower & toilet. Plus, there's an internal heating on-board for extra comfort and child restraints can be fitted out. Aside from the kitted amenities, you have the option to choose either a manual or automatic luxury vehicle.
Insurance
The rental charge includes the standard liability excess of $5,000 for the all campervans, and $7,500 for all other vehicles. The excess or bond will be collected from you through your credit card, at the time of signing. There are options to reduce the excess for campervans, motorhomes, and all other vehicles:
Liability Reduction 1 at $38/day for a bond & excess of $2, 500 with a maximum of $1, 500. Liability Reduction 2 at $45/day for a bond of $250 & excess of $0 with a maximum of $2, 250. The latter option already includes one windscreen, two tyres, undercarriage/overhead damage.
Reputation
Apollo doesn't have the reputation you'd expect from all the hype they get. They are Qualmark endorsed, however, but it would seem that they have a hit-or-miss reputation when it comes to their company overall. They often receive average marks for average service. In other words, it often looks like people expect much more than they deliver. As an overall reputation, they are, in fact, average—could be better, could be worse—according to customers, that is. Perhaps it is due to the fact that their website seems to offer insanely wonderful vehicles at super low prices, and then, even if they do deliver exactly what they promise, the customer is left disappointed because they build their hopes up too much. It appears to be a classic case of a company promising something great, delivering something great, but to an audience that expected more than just great.
Summary
Apollo Motorhomes provides a mid-range, high-quality motorhome to families and couples who are interested in affordability but not so much as to sacrifice quality and services.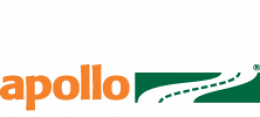 From the Agency
No word from this agency yet. Come back and see if they checked in soon.
Pros
Very popular motorhome rental
Decent fleet of high-quality units
Competitive prices
Cons
Average customer service
Hit-or-miss reputation
Poor vehicle maintenance
See who else rents Campervans in the same cities
Instant Price Comparison
Just Got Questions? Want a Quote direct from the company?
Fill in this form to contact the Agency direct.
Write Your Own Review
Tell the world about your experience renting from this company
1 Review
"
So so experience

"

Getting our camper took over 2 hours, however we heard some guests commenting it took them 4 hours to get their rental! Be sure to budget that in when picking up (and choosing a pick up time doesn't seem to matter either FYI). Our camper was on the newer end and aesthetically looked nice and clean. Apollo provided basic cooking utensils, plates, a kitchen towel, bath towels and bedding. Our camper from day one however had an issue with the fresh water tanks. After just minimal use of water (hand & dish washing) on day 2,the fresh water tank showed it was low. When we tried to refill the water though, the tank wasn't allowing for more water (was overflowing) so we thought we were refilling it incorrectly. After a couple more days of the same thing occurring we finally called their service line. They said the floater in the tank was probably off and unfortunately it could be repaired but it would take a few days (we called around a holiday). We just tried working with the issue. Towards the end of the trip and just ignoring the water tank level warnings (and refilling daily) the water seemed to be even more faulty in that it sputtered while in use. Luckily we were at the end of our trip so just dealt with it. However if we weren't able to refill the tank daily we're not sure how we we would have managed (we were told the fresh water tank should theoretically last for 2 days and keep in mind we only used the water for minimal dish n hand washing, no showering). Something also to note is the instructions provided by Apollo werent helpful for the various van models they provided. We had to figure a lot of details out on our own which was quite frustrating (concerning the bed, microwave, tv, water tank, heater). Also the tv never worked for us even when near larger cities where you'd think getting a signal would be easier.Dropping off the rental was very frustrating and took over 2 hrs although we were told it was much quicker to drop off. There was no organization all.

4

Service

2

Mechanical

4

Interior

3

Value
1 Review
"
Rename them Appalling Motorhomes

"

Customer service in Christchurch was poor, with a crowd of people waiting to collect. This was not high season. Very brief look at exterior only of vehicle before setting off.
Tank only 75% full, badly stained seats, upholstery and bed sheets. Front tyres badly worn. All external access points extremely difficult to access, as locks were not lubricated. Heater did not work. TV did not work.
On return one member of staff dismissed complaint with 'It is what it is. We're very busy'. Not good customer service at all.

If going to NZ rent from anybody else, but not this company. A mediocre score isnt good enough. You're spending a lot of money on a holiday, so you want above average service, and vehicles.

3

Service

2

Mechanical

3

Interior

3

Value
1 Review
"
Poor Customer Service

"

Waited 5 hours at the Christchurch reception for our campervan! The place was understaffed had no manager and was totally unprofessional. I would never recommend this company.

1

Service

3

Mechanical

3

Interior

1

Value
1 Review
"
Do not use Apollo

"

We purchased a used van from this company in Auckland. There are numerous faults like heater doesn't work, we were told it did, the shower wont drain resulting in water damage to walls which Auckland covered up with a tin plate to hide. Suspect floor rotted under fridge due to shower not draining and overflowing out shower door as it has nowhere to go plus numerous other faults. We are fighting to get the issues fixed. The toilet cassette had to be thrown out due to dried faeces and hardened urine on and in it. Disgusting health issue.i am at the stage of going to Fair Go and commerce commision as vehicle is not fit for purpose. It was so dirty, I had to spend 4 hours cleaning it .

1

Service

1

Mechanical

1

Interior

1

Value
wanderlust858
, United States
1 Review
"
Staff in Auckland was terrible; vehicle was in dangerous condition

"

The vehicle and value for cost were good but the staff in Auckland is awful (the Christchurch staff upon return was great). The woman who checked us in was dreadful and should not have a job with the public. No personality. No sense of urgency. She continually rolled her eyes at us. Took almost 2 hours to get the vehicle out of there. Did not make us feel welcomed at all. No one else in the office stepped up either. I also heard another couple in the place ask for the manager about 2 minutes after they sat down so this is s REAL problem - not just us. The staff is very deficient overall - even the shop guys: They did NOT check the vehicle properly: we had to return the next morning because the AdBlue light was on. We had no idea what that was but it was a fluid that had NOT been checked and was empty! It took the staff over an hour to get it topped off. We requested other fluids be checked too - but, of course, they did NOT bother to do that because not long after, we later that the windshield wiper fluid was empty. The worst issue: we found that the tires were at 30PSI. Recommendation ON THE TIRES reads 87PSI! Seriously dangerous! We are all lucky we did not have a terrible accident due to Apollo's negligence!

1

Service

1

Mechanical

4

Interior

4

Value
1 Review
"
DO NOT RENT FROM APOLLO

"

Absolutely horrendous customer service poor maintenance on vehicle empty gas bottles .
, dodgy lights faulty heater and tv cost twice as much as led to believe with hidden insurances ,still waiting for bond to be returned over one month

1

Service

2

Mechanical

3

Interior

2

Value
1 Review
"
Terrible customer service

"

It took 3 hours to pick up the campervan from Apollo Christchurch. There seemed to be no system for them to work out who was next in the que. They needed more staff. The staff they had there were grumpy. Customers who rented the day before were returning with complaints and jumping ahead of others who were waiting first. I am appalled that this is many visitors first experience of NZ, it saddens and embarrasses me as Kiwi that we have companies out there who place no value on their customers time. The one staff lady who seemed solely responsible for releasing vehicles to renters was pushy and rude. Obviously on commission to sell additional insurance. DO NOT USE THIS COMPANY.

1

Service

3

Mechanical

4

Interior

1

Value
1 Review
"
They try to extort money

"

Very bad experience with this company.
Everything is over charged on the initial price booked on the internet : the prices are not fixed.
It is asked a bond of 7500$ or 250$ (by pre authorisation)with an additional cost on the rental. 2% extra cost when you pay by credit card, you can't pay cash . When you bring back the camper they don't check with you. If you have a damage on the car they take you the amount they want without any bill and expertise! So when you do the bond by pre authorisation it is a swindle. NEVER book with them, theirs cars are old without GPS as their competitors have much better campers (like Maui). They are just screwing money from the Europeans, without any rules : they don't post any prices.

1

Service

1

Mechanical

1

Interior

1

Value
1 Review
"
Try Maui

"

Bad service, dirty camper on pick up. I had to fix interior items including the towel rail, which kept falling off the wall. We will definitely be using another company next trip.

2

Service

5

Mechanical

3

Interior

3

Value
1 Review
"
campervan was good

"

I dont know why all the bad reviews. We had the hitop campervan for a month and apart from small details, everything was fine. I had a problemas with apollo about a double booking, and they refund the money (it's true that I had to insist sending many emails).
Returning the van in Auckland was easy except for the manager in the office, the two girls were fantastic, but the manager should be fired, no concern about the clients whatsoever.
Just some tips to be problem free, check the van very carefully when you get it in the first place, ours had a scratch that don't see, but there wasn't any problem when returning it.

3

Service

5

Mechanical

5

Interior

5

Value

5 Review
"
Editors Vote Apollo New Zealand

"

Apollo is one of the busiest motorhome rental companies in the world. There are plenty of complaints about them but if you compare the complaints to the amount of rentals they take care of a week, they are actually pretty small. Angry people just make a lot of noise, that's all. Our experiences with Apollo have all been positive. However, the amount of complaints about bond repayment can't be ignored. Be warned you will be waiting weeks for the bond back, not days.

5

Service

5

Mechanical

5

Interior

5

Value
Augusta.C
, United Kingdom
1 Review
"
Insurance Scam

"

DO NOT rent a campervan from Apollo New Zealand. We just completed a 24 day hire of the Euro Tourer. Firstly, despite what their website says or their terms & conditions etc, they do not provide a kitchen pack, a personal pack, a toilet pack or viable 24 hour roadside assistance. Turns out the "included roadside assistance" does not include towing for accidents and other things, forcing us to pay another $4 per day. Secondly, the woman who served us tried to con us into believing that our travel insurance wouldn't cover an excess on a campervan as it is a modified vehicle. Fortunately, I had a copy of our policy with us and it does cover them. This was her ploy to get us to upgrade to the no excess insurance plan. Thirdly, we were expecting to hire a "luxury top of the range Euro Tourer with all the luxuries you would expect ...", as stated on their website, but instead we got an over 3 years old, falling apart, dirty camper, with a broken cook top, 1 broken saucepan and 1 wobbly handled small frypan and not the all the basic utensils you would expect in a camper. We were warned by another camper dealer that Apollo campers are not kept clean, not serviced properly so your chance of a breakdown is higher. Then there is the whole scam of their insurance policies. When you pick up the camper the woman explained how if you don't take up their $45 per day value pack, you will effectively be charged $7000 or $2,500 excess for every single damage you get on the vehicle, regardless of whether its your fault or not, and regardless of whether the damage is less than the excess. Even if it isn't your fault, you pay the excess as they don't bother chasing the other party. And they take up to a month to return the excess. I have never in my life encountered such a scam that coerces you to take their most expensive insurance cover. I have hired Britz and Mauicampers many times in the past and this has not come up. I complained via email twice, was promised a phone call both times, but of course, not a word from them. I will never rent from them again!

2

Service

4

Mechanical

4

Interior

1

Value
1 Review
"
there must be a better way

"

It took 1hr 15mins to pick up the van with no queue.
Van had several broken items inside (roof vent and cooker hood (both rattled a lot when travelling as a result)
Van comes with Nothing! No washing up liquid, or toiler roll to get you started.
There are a lot of hidden costs e.g. Cleaning fee $75 (how we we ever going to clean the outside of a motorhome?)
Staff attempted to mis-sell jump start protection, stating that if you use the can electrics (e.g. lights) too much, you could flatten the battery and the can wouldnt start - this is not true.
Despite emptying the toilet, on return, there was some residual water in the container (very little), with no facilities on site at Apollo (really?), we had to go 40mins away to empty 300mls of water or face $150 charge.
For the age and miles of the van (0-3yrs, and 80,000km) it was uncared for. It would appear that the company makes money on the extras and by cutting costs of up keep. Whilst there was nothing too serious, there just has to be better choices out there than Apollo.

2

Service

3

Mechanical

2

Interior

3

Value