New Zealand
Editors Review
Last Updated: 10/16/19
Just Go is one of the premier companies offering campervans for hire in New Zealand. And for good reason—their staff is friendly, their campervans are reliable, and they give you plenty of options to choose from.
About Just Go Motorhomes
Traveling to New Zealand from overseas and worried about local traffic laws and regulations? Don't be. Just Go knows your safety is paramount. That's why they supply each of their campervans with a welcome pack that outlines New Zealand traffic laws. Plus, their staff will gladly answer any questions you may have. The Just Go team wants to ensure that you feel safe and secure before heading out on your adventure. This relatively large rental company operates not just in NZ but also in the UK and Australia. Their New Zealand depot is located only 20 minutes north of Auckland airport. Even better, you can arrange for one of their staff to pick you up at the airport if that's most convenient.
Just Go offers a lot of choices for long and short hires—everything from 5 days to a year. With Just Go, you can have your adventure on your terms. But you might be surprised the even if the company is huge, it sources out rental vehicles from other larger motorhome hire companies—Maui and Britz. With a rental from the renowned Maui business group, expect a high-class campervan hire that may need extra dollars in your pocket. And as you explore all the scenic NZ areas, better to know the freedom camping rules ahead of time.
Fleet
Whilst Just Go in the UK (parent company) has its own branded vehicles, in New Zealand, they have simply sub hired from Maui. So really a rental from Just Go NZ will see you picking up from the Britz campervan hire agency depots and driving a Maui branded vehicle. That being said Maui is a great, premium company with vehicles that rarely get beyond 3 years old. And with five different campervan models to choose from Just Go has you covered whether you're a couple, a family, or a group exploring New Zealand together. You can enjoy your adventure in New Zealand without the fear that your campervan is going to break down. Reliability is only the start. And if you'd like additional amenities like a generator, outdoor dining set, or bikes, Just Go has them available for rent at decent prices.
Vehicles
Maui Ultima
This 2015/ 2016 Mercedes/ VW model is completely exciting and full-packed. When it comes to flexibility, Ultima 2 berth is the standard yet most affordable option on the fleet. Whether you sleep horizontally or diagonally, you will have a comfortable position at the rear bed that converts into a panoramic U-lounge during the daytime. Also, you have the option to make it a double bed or two singles. The entertainment system inside is packed with LCD screen & DVD player, while the outside fun is brought to you by the exterior storage for your sports equipment.
Maui Cascade

Suitable for groups up to 4, the Cascade comes with two cozy double beds―from the convertible rear lounge and pulldown bed. This one got an extra storage area on the cabover. Also, you've got yourself a well-equipped kitchen, nice bathroom, and seating space at the front area.
Maui River
For a family of 6, first on the list is the River motorhome— a unit with the capacity to take the entire family on a splendid holiday. This one is particularly suitable for those bringing their kids as the unit comes with a child or booster seat for safety as well as complete entertainment accessories for indoor fun. The motorhome has almost the same features as the Beach model, especially with the exterior design but varies with the interior layout. This particular model comes with three double beds instead of two and does not fit a swivel front chairs because the dinette becomes an additional bed at night.
Britz Evolve

Want to travel uniquely and sustainably? Here's Britz Evolve, a 2 berth electric campervan that drives like a breeze. Equipped with an indoor kitchen and shower, this unit lets you explore the roads with lesser carbon footprint.
Britz Venturer Plus

Meant for a couple with one child, the Venturer Plus features options for a double bed or single beds. The rear lounge is very spacious, allowing you to dine together. The kitchen is also well-equipped with all the facilities you need for a comfy stay.
Britz Voyager

For a family of four, you have the Britz Voyager that offers a spacious rear lounge that converts into a double bed. The other double bed is located at the front area. The side kitchen comes with a table with storage that allows you keep your extra stuff.
Britz Discovery

Another 4 berth is the Britz Discovery, which is an automatic motorhome with rear lounge/ double bed at the back. In comparison the the Voyager, the second sleeping area is located above the rear double bed. This also comes with a nice kitchen, toilet/ shower, and extra storage spaces.
Britz Frontier

This Sunset motorhome caters up to 4 adults and 2 children, making it a perfect deal for touring family. The 6 berth unit is all about enough space and abundant storage designed for families. The unit comes with certain aces that make it more enticing, including the bigger beds, plenty of storage areas, and entertainment set on both main and driver's cab.
Insurance
The insurance bond/ excess is NZ$7,500, taken out of your credit card during vehicle collection. You have the option to reduce the liability to a certain amount or even up to $0, with the inclusion of unlimited tyre and windscreen cover, one-way fee, child/ booster seat and more. Coordinate with the company upon booking.
Reputation
It's true that Just Go is one of the premier companies in New Zealand but it appears that their reputation isn't as grand as Maui or Britz. Even if the company sources out high-quality units from renowned campervan companies, this rental entity has more strict rules and sometimes absurd cash penalties. Of course, you may need extra savings for your NZ holiday because the rates are not-so-affordable, plus the insurance excess is bit pricier.
Summary
Technically, it's practical to directly rent a unit from the supplier itself to get a taste of the distinct Maui motorhome rental. But since the larger third party books out easily, especially during peak seasons, then Just Go is a fair enough option.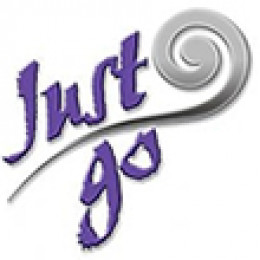 From the Agency
No word from this agency yet. Come back and see if they checked in soon.
Pros
Multiple depots
High-class campervans
Extensive rental fleet
Cons
More strict rules and sometimes absurd cash penalties
Not-so-affordable rates
Pricey insurance excess
Third-party provider
See who else rents Campervans in the same cities
Instant Price Comparison
Just Got Questions? Want a Quote direct from the company?
Fill in this form to contact the Agency direct.
Write Your Own Review
Tell the world about your experience renting from this company
Have you experienced Just Go New Zealand?
Be the first to leave them a review and help others on their journey.