United States
Editors Review
Apollo RV Rentals (USA) is part of the world wide Apollo group founded in 1985 in Australia. Apollo has grown to become one of the largest leisure vehicle operators in the world, with 7 branches across the USA.
About Apollo Motorhomes
Being in the rental industry for more than 3 decades is definitely an achievement for the company, and a lure for the renters. Most travellers would choose a company with extensive expertise in the business, so Apollo motorhomes are something to consider for your RV rentals. However, Apollo Camper RV USA may be a different case as there is a mix perception when it comes to its reputation. Though the substantial experience is a charm, numerous negative feedback is a downer. Still, the vehicles on fleet are serious attraction, especially because of the newer model at competitive rates.
Fleet
There are 6 options from the Apollo Motorhomes range— US Tourer, Pioneer, Sunrise Escape, Eclipse, Elite Traveller and US Wanderer. These models are newer and are all about comfort and style on the open roads. Each vehicle vary in terms of sleeping capacity, interior features as well as add-ons. The RVs are claimed to be well-maintained and fitted out for a nice holiday. Couples and small families can enjoy the selection of 3 to 6-berth models that already feature a full kitchen, convenient bathroom, and comfy sleeping areas. Aside from the inclusions, there are certain perks that may add attraction to their fleet— free one way fee, free miles, and extra value pack.
Vehicles
US Tourer

To begin with, if you want an equipped vehicle with lots of space at an affordable rate, then the Apollo US Tourer is a nice pick. The RV is great for budget couples, but can also cater up to three. This 3 berth unit includes a full kitchen and bathroom as well as patio awning for outdoor relaxation. Aside from the rear lounge that acts as dinette/ living quarters during daytime and sleeping area for two at night, you can smoothly spin around the swivel front seats and drink coffee while on break. The extra passenger can retire at the driving seats.
Pioneer

The 5 berth Pioneer is perfect for 4 adults and 1 child. This fully-equipped RV is packed with family features like furnished kitchen, large sleeping areas, and convertible dinette. The comfortable dining area at the front becomes an extra sleeping place. The back portion is allocated for a cornered double bed and a full bathroom. This may not give you a fully private bedroom but this is can give you more than enough comfort while on the road, especially with the kitchen equipped with sink, microwave and refrigerator.
Sunrise Escape

An RV that suits everyone— from couples to families up to 5, the Sunrise. This motorhome features a slide-out on the dinette, which also becomes a single bed. The internal walk-through access brings convenience to tired drivers. At the center is the full bathroom and the back area is solely for the queen-sized bed for two. This one also comes with a side awning for outdoor dining. Only one side of the vehicle provides huge windows.
Eclipse Camper

This 28'- 31' unit tailors those travelling with their children. It pleasantly shelters two adults and three children with extra space for strolling inside the cabin. Because of the extended length, the facilities are well designed, starting with the dinette and couch on one lane, then a private bedroom at the back area. This 5 berth RV also shows off its huge windows that offer spectacular road views all throughout your trip.
US Wanderer

Well, there's no better way to cruise the open roads together with the whole family through this 6 berth motorhome. The unit is ideal for four adults and two children, with sleeping places at the rear queen bed, cab-over double, and single dinette and sofa sleeper. The private bedroom at the back is definitely a comforting treat, plus there are several storage cabinets for your clothes and other stuff. At 30- 33', the RV is definitely extended but still easy to drive.
Elite Traveller

Last, but not the least, there's the 5 berth Elite Traveller, which is the only Class A Winnebago of the Apollo RV range. The unit brings a rather unique and comfier driving experience with better and bigger road views. At 31', this elegantly designed motorhome radiates luxury hints in all aspects— from cooking and kitchen facilities to cozy sleeping areas.
Insurance
The public liability insurance is part of the rental rate and a standard liability of $1,500. The bond of $1,500, together with an administration fee of $30, will be credited at the time of rental. You may avail of the Supplemental Liability Insurance at $14.00/ night so that the protection for 3rd party damage is up to US$1 million or opt for the Value Pack Add at $105.00 per night so that the liability will be reduced to zero responsibility, plus 1 windscreen and 2 tyres coverage, unlimited miles and a lot more.
Reputation
With 7 depots across the USA and more than 3 decades of rental expertise, Apollo RV Rentals still struggles to create a good reputation. Yes, they offer newer and nicer fleet of motorhomes but it appears that they couldn't keep up with all the hype, especially that other Apollo branches like NZ and Aus, are way better in terms of customer service and vehicle maintenance. Further, there have been several issues about hidden charges that were not mentioned upfront, causing more disappointed renters.
Summary
Apollo motorhomes, as a whole, are reliable. However, the difference starts with the customer service. Though they have several branches and offer recent RVs, the reputation of Apollo RV Rentals (USA) is a factor to consider.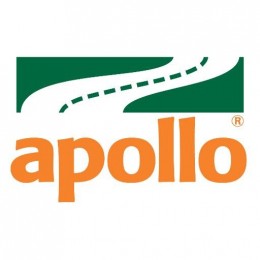 From the Agency
No word from this agency yet. Come back and see if they checked in soon.
Pros
7 depots across the USA
More than 3 decades of rental expertise
Newer vehicles
Cons
Struggling reputation
Unfriendly customer service
Some hidden charges which were not mentioned upfront
See who else rents RVs in the same cities
Instant Price Comparison
Just Got Questions? Want a Quote direct from the company?
Fill in this form to contact the Agency direct.
Write Your Own Review
Tell the world about your experience renting from this company
1 Review
"
Allright until checkout

"

Decent rv but they'll try to screw you over at checkout. Not recommending Apollo.

2

Service

3

Mechanical

3

Interior

1

Value
1 Review
"
Happy Holidays till you get back

"

We have just recently rented an RV from the Denver branch for a period of 12 days. The vehicle was overall OK except that we believe that we were mislead regarding what was actually needed. The vehicle had a generator, which we thought was part of the package. When we picked up the vehicle we were told that we would probably need the generator and that this would cost us 300 dollars for the period that we were renting the vehicle. During our whole trip the generator was not required. We would just like to make you aware, that you should you be extra careful if asked about the use of a generator as this will cost you extra money which is a waste. On returning the vehicle there was a small scratch the size of a nickel on the windscreen. In fact it was so small you would need a magnifying glass to see it. We were still charged 75 dollars for having an accident and are now waiting for the insurance to see what the actual cost is going to be. Again, please be careful as these people will try every which way they can to extradite as much money from you as they can. When we started arguing about the fact that our awning was taped up and that at every turn the fridge door opened, we were kindly asked to leave their office. Our overall view of Apollo RV, was be careful and do your home work. We certainly will never rent from them again and they still have my 1500 dollars until the insurance claim is sorted. We are certain that the windscreen will not be fixed and this will be passed onto the next customer.

3

Service

4

Mechanical

4

Interior

4

Value
1 Review
"
Everything was smooth

"

Everything with Apollo went exactly as I wanted and expected. I would use them again

5

Service

5

Mechanical

5

Interior

5

Value