Australia
Editors Review
Big Sky Campers is actually a reseller, and not an individual entity with its own vehicles. Renting from them means getting a campervan from Autosleepers fleet at a discounted price.
What Big Sky Campers Tells Us
First and foremost, Big Sky Campers is a campervan hire using other company's vehicles, particularly from the Autosleepers depot. Hiring a campervan from them, however, entails cheaper rate because they don't carry costs of owning and maintaining the campervans, hence giving wholesale price to renters. The sublease vehicles are now highly discounted, and you can easily pick-up or drop off the campervans because they have depots all over the country― Melbourne, Brisbane, Adelaide, Sydney and Cairns.
Fleet
Sourcing out quality vehicles from Autosleepers depot is a charming feature of Big Sky Campers. Most vehicles on selection are not too old and are normally equipped with important camping stuff and even exciting inclusions. The fleet is also extensive enough to cater either small families or large groups. There's a roomy Hitop for those wanting to stretch their legs or posh Fiat Ducato for those needing a lavish trip. All campervans do not have large advertising taglines, but don't be surprised with a different company name― Autosleepers, on the vehicles.
2 berth Mini Camper
This 2010 Suzuki APV is a simple yet economical campervan with no bells and whistles. Do not expect for any fancy additions like oven, awning or the like because the vehicle just comes with a comfortable bed for two, a kitchen cabinet at the rear with a sink on top, gas stove, esky, and essentials like bedding,linen, cutlery and crockery.
3-berth Hitop
A cheap option for travellers in 3, this Hitop is well-equipped with everything you need for a more comfy road trip― from camping table with chairs to flyscreens. Aside from that, you'll have a fridge instead of an esky, 2-burner gas stove instead of a single stove, and 60 litres fresh water tank instead of 20 litres. Though bit older models of Toyota Hiace, these campervans still knock the road with efficiency and reliability.
4-berth Hitop
Ideal for couples with 2 kids or even for 4 adults, this Toyota Hitop features a slide-out double bed at the top and double sofa at the bottom. And since the campervan is operated by a newer model and caters more persons, the vehicle is pricier. There aren't much additions for this one so it's better to set your expectations ahead of time.
4-berth Euro Camper
A 4-berth vehicle at the same rate with the Hitop is the Euro Camper run by a 2015 Ford Transit Custom. With a roomier interior height, this is suitable for taller travellers. Just take note that this is a manual camper so you'll be shifting gears all throughout your trip.
4-berth Adventurer
Another option in the 4-berth category is the pricier Toyota Hilux that provides some pretty striking add-ons like microwave, television, DVD players, iPod/ USB connections and more. The great thing about this campervan is its internal access that allows you to conveniently shift from driving to sleeping.
4-berth Fiat Cruiser
Lastly, there's the Fiat Cruiser that also sleeps up to 4 persons. The campervan is the most expensive among all vehicles on set because it provides more lavish amenities such as toilet with shower, awning and more. With the outdoor awning, you can now comfortably laze outside the campervan while fully enjoying the scenic views. And of course, it also has an internal access for easy entry to the living area. However, generator is not included in the rental.
Insurance
For the standard insurance, the excess and bond is at $3300 (motorhome) and $2750 (campervan) each. Reduce the liability to $1650 (motorhome) or $1250 (campervan) by paying $22/day. And if you want to have a safer road trip, then avail of the ultimate package and pay $33/ day to limit the excess and bond to $330 each. The insurance does not include damages on windscreen, tyres, roof, under-carriage and towing fees.
Reputation
Big Sky Camper is quite a charm, though not as popular compared to Autosleepers. Hence, they haven't really created a name in the rental industry, and the spotlight still remains on the owners. But of course, practical travellers can make the most out of their campervan choices.
Summary
If you want to save heaps of money for a campervan hire without compromising quality, then you can definitely utilize the campevans from Big Sky Campers Australia. Offering cheaper rates with multiple depots, Big Sky Camper is a fantastic option in case the parent company's booking is full.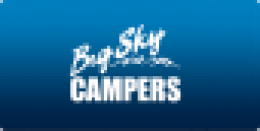 From the Agency
No word from this agency yet. Come back and see if they checked in soon.
Pros
Cheaper rate
Multiple depots
Extensive fleet
Cons
Not that known in the rental industry
Does not have its own fleet
Campervans are not pet-friendly
See who else rents Campervans in the same cities
Instant Price Comparison
Just Got Questions? Want a Quote direct from the company?
Fill in this form to contact the Agency direct.
Write Your Own Review
Tell the world about your experience renting from this company
Have you experienced Big Sky Campers?
Be the first to leave them a review and help others on their journey.