Australia
Editors Review
There have been additions to the Let's Go Motorhomes fleet, which range from 3 berths to 6 berths. With the new campervans and motorhomes, this gives them a whole lot of hire options for adventurers.
---
Let's Go Motorhomes is one of the premier motorhome and campervan hire in Australia that offers 2 berth to 6 berth vehicles. Along with their extensive rental collection, they have depots across the country, including Perth, Sydney, Brisbane, Melbourne, Cairns, and many more.
About Let's Go Motorhomes
Offering a luxury fleet of campervans and motorhomes, Let's Go Motorhomes essentially puts the 'home' into every rental. Of course, the selection on fleet might be pricier, but these vehicles are significantly younger. As one of the most in-demand campervan/ motorhome rental companies in Australia, Let's Go offers multiple depots. At present, they have a total of 11 depots across the country―Perth, Melbourne, Darwin, Cairns, Adelaide, Coffs Harbour, Newcastle, Bendigo, Canberra, Sydney, and Brisbane. With plenty of branch locations, it's easy for renters to pick up and drop off their units.
The company is backed by Jayco's Dealer Service and Repairer Network itself a notable brand for recreational vehicles. And to complete the support team, Let's Go partners with Coles Online an online platform that allows you to order your groceries with just a tap and have it delivered to your depot.
Fleet
If you're looking for a motorhome or campervan that's relatively new, then Let's Go can provide one. The company acquires new Jayco motorhomes every month, making them one of Australia's newest motorhome rental fleets. Most of their vehicles are less than three years old, with some up to 5 years old. Still, these are pretty new compared to other vehicles by competitors. These vehicles are exclusively fitted out with Jayco manufactured models, which means that all vehicles come equipped at no charge with linen and bedding (including towels), as well as outdoor tables and chairs, and kitchen equipment. In addition, all models come with fridges and awnings of different types, depending on the vehicle rented. Children over the age of 6 years can travel in all Let's Go vehicles, while baby and booster seats are provided for some vehicles for those under the age of 6.
Vehicles
Campervans
Jayco HiTop Campervan For Two


The HiTop, a Toyota Hiace, seats two adults only. This one is quite unusual for a basic-standard campervan because it comes with a fridge, along with a sink, stove, and microwave. A dinette converts into a double bed at night. No toilet facilities are included due to the vehicle's very compact size. However, it is ideal for a single traveller or couple on a budget. So, if you're looking for a cheaper camper with some nice frills, this economical camper does not disappoint.
Jayco HiTop Campervan For Three


This is another Toyota HiTop model that it is also fully stocked with a fridge, sink, stove, and microwave. Actually, it's almost the same with the 2 berth Hitop, except for the added sleeping area above the dinette bed. The single fold-down bunk is suitable for a kid or young adult. A booster or baby seat can be fitted to the vehicle for children over the age of 6 months and a child anchor point on hand.
Jayco 2 + 1 Escape


One of the newest campervans is the Renault Master model campervan that cater to 2 adults and 1 child. This is more spacious compared to the Hi-top. Because of its added dimension, the lounge area at the rear is roomier. Also, the vehicle age for this unit ranges from 0 to 2 years only.
Jayco 2 + 1 Berth Wanderer
Jayco 3 Berth Wanderer Campervan
The 2 + 1 berth Wanderer is a diesel-powered Mercedes-Benz defined by its spacious dinette that converts into a double bed and one child bed for your kid. A self-contained unit, this campervan is economical to operate. The age of the unit starts from 0 to 4 years old.
Jayco 2 + 1 Berth Wanderer Deluxe


If you want a newer version of the Wanderer, you've got something to look forward with this unit. Built on the same Mercedes model, this one settles between 0 to 3 years old only. So, if you want both cosy vibes of a campervan and functionality of a motorhome, the unit is definitely a charm.
Motorhomes
Jayco 2 Berth Voyager
This Renault Master model is the smallest motorhome offered by Let's Go, and it's pretty much like the 2 berth HiTop that sleeps and seats only two adults, with a dinette that converts into a bed at night. However, this model already comes with internal access from the driver's cabin and features large panoramic windows for scenic views and cross ventilation. There is enough room to be self-contained with a shower and toilet area. Air conditioning is also included. So, for couples who aren't on quite as tight a budget, the Voyager is probably the best and most comfortable 2 berth model on the fleet.
Jayco 2 Berth Voyager Deluxe
Eyeing for slight luxury while on the road? Pick the deluxe version of the 2 Berth Voyager. The main highlight of this unit is the electronic lift-up bed that is perfect for2 people in need of extra comfort. This style also provides access from the driver's cabin to the motorhome interior.
Jayco 3 Berth Cruiser
If you want to experience a more comfortable and a bit fancy holiday on wheels together with your kid, then the 3-berth Jayco Cruiser, a Renault Master, is the best option. Aside from the queen bed, there's a single child's bed above driver's cabin and a provision to add a 2-bike rack. More than that, the motorhome is equipped with large windows that give impressive views as well as cross ventilation. Also, this unit comes with a roll-out shade awning for cozy, al fresco dining. So, if you are the adventurous type, then this motorhome is such a great catch. But do take note that this model does not have internal access.
Jayco Conquest Royale


The Conquest Royale is the classic "top-tier" vehicle of the Let's Go fleet. This Fiat Ducato sleeps 4 and has a slide-out queen-sized bed. Not only that, it is complete with an ensuite bathroom (a separate shower and toilet!), a central vanity, a 4-burner stove with oven and grill, and a 2-door fridge-freezer. A colour TV/DVD and air conditioning are included, and baby and booster seats can be fitted. All these luxury comforts make this motorhome such a coveted choice.
Jayco Up to 6 Berth Journey
The 6-Berth Conquest is a Fiat Ducato model that is capable of sleeping and seating six adults (with space for a bike rack!). It has three double beds (two permanent, at the rear and over the cabin, and one convertible dinette) and complete kitchen facilities that are probably the best of the bunch―a 3-burner stove that has an electric hob and griller, as well as a two-door fridge-freezer. Like the Conquest, there's a colour TV/DVD, solar panels, reversing camera and air conditioning. Seats for children from 6 months to 4 years can be also fitted.
Insurance
For the insurance options, the Bronze Package will not require you to pay an additional amount per day but the excess is at $5000. If you opt to avail of the Silver Package, then paying $26/ day (hitop campervans) or $30/ day (all other motorhomes) reduces the excess to $2000 plus GPS. The Platinum Package allows you to pay $45/ day (hitop campervans) or 58/ day (all other motorhomes) to limit the liability to zero with the inclusion of tyres and windscreen protection, GPS, toll pass, gas bottle refill, and a lot more.
Reputation
On the positive side, customers describe Let's Go vehicles as living up to the "all-inclusive" promise. They are comfortable and well-equipped with a wide range of holiday essentials. Most also say that the standard of customer service is good, with multiple reviews stating that staff at each depot across the country are friendly and helpful. However, a vocal minority—as with any travel company—have made their dissatisfaction clear. Issues that continue to arise include worn-out campervans, as well as poorly-maintained vehicles.
For example, sticky gears, non-functional GPS, and broken lights, as well as hygiene offenses like grease and dirt coating surfaces. This is coupled with apparently poor communication from customer service (to the extent that calls have been known to go unanswered for weeks) and 'money-grabbing policies. Some of the worst experiences reported include the company attempting to charge customers for damage incurred after the vehicle is dropped off, as well as unexpected fees and bonds being repaid in installments rather than all at once. But all in all, Let's Go is still one of the most reliable campervans hires in Australia offering a luxury fleet of new, well-fitted out Jayco vehicles.
Summary
Although, as stated above, the minority of customers report some disappointments during their rental, Let's Go continues to be one of the top contenders when it comes to a luxury campervan/ motorhome rental in Australia. So, you might want to check out their latest fleet of units that cater to couples and families in need of a sophisticated holiday on wheels.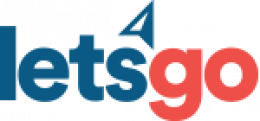 From the Agency
No word from this agency yet. Come back and see if they checked in soon.
Pros
Up to date, classy vehicles
Depots all over the country
Large range to choose from
Cons
Quality is expensive
Reports of delays getting the bond back
No 4wd option
See who else rents Campervans in the same cities
Instant Price Comparison
Just Got Questions? Want a Quote direct from the company?
Fill in this form to contact the Agency direct.
Write Your Own Review
Tell the world about your experience renting from this company
1 Review
"
Great motorhome holiday

"

From the moment we picked up our motorhome we were impressed. The staff member (Sheng) who put the contract together and explained the operational aspects of the vehicle was outstanding. He was patient and made sure we understood what he was telling us. He is a first class asset to your business. Similarly when we returned the vehicle Leah was personable, friendly and provided first class service, Well done team.

5

Service

5

Mechanical

5

Interior

5

Value
1 Review
"
OUTSTANDING SERVICE

"

While I have seen negative reviews about refunds, money transfers etc from Let's Go, I have to say that has not been my experience. My experience with the customer service staff, and accounts dept has been nothing short of amazing. Two days into a 28 day Darwin to Perth motor home road trip we had to abandon due to the WA border closure. We had to return the vehicle to Darwin. We had around 20 tours, accommodation books etc to cancel and no operator was better than Let's Go

Lets Go were amazing in their response. Against their standard policy which does not refund early returns, they very generously refunded my liability deposit, my one way fee and all unused rental days. Absolutely fantastic as one can imagine the costs involved for the balance of days.

I have used them before and have nothing but the absolute praise for the service, the vehicle and the holiday experience.

Sadly they were unable to refund the insurance for the unused days. So my recommendation would be to explore your own insurance cover.

Let's Go will be my Go To company

5

Service

5

Mechanical

5

Interior

5

Value
1 Review
"
Perth agency

"

Great staff !!
We booked the campervan in last minutes, we choose to cover with a planinium insurance and we don't regret it ! A few incident due to the road and ourselves but everything was taking in charge .
It was really confortable to drive and install to sleep /cook.

5

Service

4

Mechanical

5

Interior

4

Value
1 Review
"
Not a great experience

"

Generally the 6-berth RV was in good condition with 72K kms on the clock.
My main gripe is with the fresh water fill tank.
I was told that there might be a problem with air locks in the system. They weren't kidding. After just 1 day the supposedly 100 litre tank read empty. No way that this was true for just 2 people who had not even used the shower in those 24 hours. Either the system was faulty (and the tank had not been full in the first place) or the gauge was wrong.
Luckily we were staying in a paid campsite and could refill from a tap.
Not so lucky when we were free camping and out of mobile contact.
When the tank ran dry again the only option was to fill from the campsite's water tank (no hose connection). Needless to say trying to fill from a 10 litre plastic cannister and using a funnel was of little use. It took maybe 5 litres before the air lock stopped any further water entering.
So 4 full days without water.
When we finally got in mobile phone contact with the company, we were given further instructions as to how to overcome the problem. But the attitude was 'well, if you go places out of mobile range, you've only yourself to blame'.
Head office were of little help. suggesting opening the tank's drain valve and refilling. Said valve did not exist.
So here's a helpful suggestion. Put instructions in the manual as to how to deal with airlocks. Not all of us travel within mobile range and can just pick up a phone for advice.
Other issues -
The waste water tank gauge reads permanently full even when it is empty
I was told that the freezer only ran off mains. It doesn't. Like the fridge it can run off the gas bottle
The manual says the TV/DVD only runs off the mains 240v. It doesn't. It can run off 12v
The manual instructions for the fridge do not match the model in the vehicle.
The windscreen washer was almost empty.
The attitude of the staff member (when I returned the vehicle) to my water complaint was brusque to say the least.
'There, it works. What's your problem?'
As a friend commented 'Typical WA customer service'!

2

Service

3

Mechanical

4

Interior

3

Value
1 Review
"
BEWARE! They do not honor their word.

"

I am rating Let's go motorhome with 1 star because of the fact that they lied. We had to return Camper van 26 days early due to coronavirus and had to Hawaii . We notified the office and were told that they would refund us the unused days. For this we were very thankful, and planned on booking another trip in February. Unfortunately after we returned the camper van we were notified they were refunding us only 25% of the unused days. Nowhere in our email did they say it would be only 25%. We have tried to contact them numerous times only to be ignored so unfortunately our experience with Let's go motorhome has been horrible! So in a time of crisis Let's go Motorhomes will take advantage!

1

Service

5

Mechanical

5

Interior

1

Value
1 Review
"
Absolute Dream Holiday

"

2 plus a toddler we are an Aussie family that decided to travel around Australia for 22 days in a 6 berth Sydney to Cairns.
Price was good and the Motorhome was amazing ! Our first trip and loved it
Clean, modern and so roomy.
Friendly staff and deposit was refunded by eftpos upon drop-off

5

Service

5

Mechanical

5

Interior

5

Value
1 Review
"
All in all a good experience

"

My wife and I picked up our 3 person hi-top camper van in Adelaide. The staff there were very friendly and showed us the ins and outs of our vehicle. Without hassle or delay we were on our way. We had the van for 21 days and dropped it off without any complications in Sydney. The staff there were also fantastic to deal with. Here are a list of the pros and cons we discovered throughout our time traveling.

Pros:
+Aside from the plates and cutlery for EXACTLY 3 people, everything needed for cooking simple recipes is in the shelves.
+Everything needed for doing the dishes is in the van.
+Not having a toilet was (surprisingly) not a problem whatsoever! In Australia there are free public toilets all over the place (at least along the coast).
+There is a very good amount of storage space, even for bigger pieces of luggage (we had a large duffle bag and a large hiking backpack and a normal sized backpack with.
+As small as it may seem, the van is a great size for 2 people. We turned our table into a bed every night und back into a table every morning.
+I'm 6'2" (186cm) and my head barely touched the roof when standing in the van, so a decent amount of head space is offered.
+The bed is easy to set up and is comfortable enough, though my back would hate me for sleeping in it more than 3 weeks.
+The battery holds long enough to go multiple nights without power with the fridge running and charging electronics.
+The fridge with a small freezer is a great size for 2 people.

Cons:
-Like already mentioned, only dishes for exactly 3 people. Makes cooking a bit complicated sometimes.
-A full tank of gas doesn't get you very far. I guess the tank is kept small to make space for other things.
-I found the sitting position for the driver gets rather uncomfortable after a while since the wheel well limits foot space
-The van is pretty loud driving down the road, especially at higher speeds. Though I doubt many other camper vans are quieter.
-At the end of our trip my back was telling me that the bed could be better
-The tee towels for drying dishes seemed to only move the water around and not dry the dishes (not a big deal, but does get annoying after a few weeks)

We also had 2 problems with the van. First off, a clip for a luggage net (which had previously been poorly fixed) broke after a few days which made it a bit harder to store our luggage, but wasn't a big deal. What was a big deal, was the gas leak which we noticed on the third day of traveling. I got in touch with the staff at the Adelaide location and they let me know where the next shop was and paid for the repairs themselves so I didn't have to try and get my money back later. The gas leak was outside of the vehicle and only when the tank was turned on, so we could keep the gas off without any danger till we reached a shop. It was of course a big inconvenience for us but we were reimbursed accordingly without any fuss.

All in all my wife and I were satisfied with the van, had a great time and can not only suggest Let's Go Motorhomes but we would definitely rent from them again.

5

Service

4

Mechanical

5

Interior

4

Value
K. McVicar
, United Kingdom
1 Review
"
Bad communication and deposit not refunded

"

I had hired a Let's Go Voyager for one week in January 2020 from the Brisbane branch when I was visiting from the UK on holiday. The staff were helpful and friendly. The campervan was spacious and well equipped with the essentials.
However when I handed in the campervan at the Sydney branch they had said they would return my $6000 deposit into my account but when I had checked the digital receipt they had sent me the following week they had sent it the wrong account and never received the funds. It took over 4 weeks of constant emails from myself and a bank dispute from my UK bank to get the money sent to the right account. As it took over 4 weeks I occurred credit card charges which they have dismissed. I would not recommend this company due to the lack of communication and inconvenience they have caused!

1

Service

5

Mechanical

5

Interior

2

Value
1 Review
"
Highly recommended - two months trip Toyota Hiace.

"

Rented for a two months trip from Cairns to Melbourne. Great customer service at pick up and return. Had some small mechanical issues during the hire, all fixed quickly. Very reliable car otherwise.
Interior is great, plenty of cooking hardware, linen, etc... all you need for a long trip.
No issues at all with deposit/bond. Trustworthy. Maybe not the cheapest but excellent value for money.
Overall great experience. Can highly recommend.

5

Service

4

Mechanical

5

Interior

5

Value
1 Review
"
Comfortable van and great customer service

"

We recently rented a Toyota Hightop Hiace from the Let's go Motorhomes Perth depot for two weeks. The van was in great mechanical condition, manual and ran very smoothly. The interior fittings of high quality and well- kitted out with toaster, microwave, coffee plunger, plenty of cookware and much more. The awning made it seem extra spacey and the van was easy to operate and drive/park. Very comfortable mattress/bedding and enough space to share even if you're not a couple (note one end of the bed is slightly shorter due to the fridge position) . The staff at the Perth depot was very friendly and accommodating and overall we had a great experience, highly recommended!

5

Service

5

Mechanical

4

Interior

5

Value
1 Review
"
We lost a lot of money, time and nerves:((

"

Unfortunately, because of mistake of Let's Go Motorhomes, we lost over 800 AUD: instead of canceling the deposit, the company made a return transfer as a normal transaction, exposing us to huge bank charges and they don't want to take responsibility☹. Renting a camper cost us twice as much - we lost a lot of money, time and nerves. Therefore we will never use Let's Go Motorhomes again and we warn everyone: do not trust this company! :(

1

Service

5

Mechanical

5

Interior

1

Value
1 Review
"
Review of my Lets-Go-Motorhomes hire

"

Nice little van with all what it needs. Some pretty details, for example the reading lights and the solar panel. Very easy to change from table to comfortable bed.
Some things to look at before you hit the road: make sure there are plugs for the water hose. Also look at the pans, we only had small ones but they could easily give you a bigger one.
The returning was very uncomplicated and we didn't even had to pay for the stolen camping chair.
All in all, a very good experience.

4

Service

5

Mechanical

4

Interior

4

Value
1 Review
"
Sydney to Brisbane hire

"

We picked up the first van in Sydney and it suffered from a bad rain water leak resulting in a big puddle of water under the mats in the cab. We were disappointed by the initial Let's Go response as we had to ring and email them several times. Eventually, days later, someone grabbed hold of the problem and arranged a van exchange in Brisbane. Their people were great and the second vehicle was much newer and worked well for us. We would have appreciated a quicker response when the problem was first reported - it would have spared us a lot of stress and worry on our holiday. Incidentally, we did report the issue to Hit The Road who seem to have been equally unresponsive...

3

Service

3

Mechanical

4

Interior

4

Value
1 Review
"
Review of my Lets-Go-Motorhomes hire

"

Loved it. Very comfortable inside. Few problems with relay switch on the cooktop but call into customer support solved that. Air conditioner in the back was annoying as it would rumble on and off during the night.

5

Service

4

Mechanical

4

Interior

4

Value
1 Review
"
Perfect motorhome and rental company!

"

Perfect rental! We rented a Motorhome from LetsGo for almost 6 weeks and everything was perfect. The staff in Cairns where we pick-up our Motorhome was super helpful and friendly and the Motorhome we received was in excellent condition. We did more than 10'000km with this motorhome all the way on the East Cost and the Northerin Terrritory and beside a minor problem with the water pump we did not have a single issue! Also the on-board internet in our Motorhome was great and a nice to have! Also when we ran into the mentioned technical issue with the water pump the LetsGo Team was able to help us right away, one phone call was enough. We had the vacation of our life and we definitely can recommend LetsGo! If we go to Australia again we would definitely go with them again!

5

Service

5

Mechanical

5

Interior

5

Value
1 Review
"
Overall a great experience - recommendable

"

We rented a small motorhome (type "Voyager - 2 Berth Motorhome") for 18 days for our journey from Perth to Exmouth and return. The vehicle was in excellent shape (almost new), very clean and quite well equipped. The customer service however was a bit inflexible. We tried to change our term of lease from 19 days to 18 days (even prior to our journey) - it was just not possible - for whatever reason. Besides this, we would definitely recommend Let's Go.

3

Service

4

Mechanical

5

Interior

5

Value
1 Review
"
Crappy vehicle, worse service

"

Rented a large motorhome for a trip during the holidays. Many things didn't work, specially defect fresh and waste water was very inconvenient with two toddlers and a baby. At return the guy was surprised they rented it to us like that but he did charge us an extra 280 dollar for small damages. Your 'platinum' insureance wont cover above windshield nor below footstep (where usually all damage takes place if any..) Had to wait two hours with tired kids for a taxi that couldn't take 5 people.

1

Service

3

Mechanical

1

Interior

1

Value
1 Review
"
No customer service

"

We rented a campervan in thornleigh location. Can't say enough good things about campervan. Perfect. But girls in office are poor at customer service. No smiles, sorry no thank you s. Told us the bond would be put through when we returned van in good shape. They ran it through 2 days into our 31 day rental. That ment we has interest on it and had to make payments. Thusly it cost us way more for the rental. Also no pickup service. We ended having to walk in the heat both ways from train station. They said it was when staff was available. Both ways there was someone just sitting in office doing nothing. When we rent again will go to someone else with customer service.

1

Service

5

Mechanical

5

Interior

3

Value
1 Review
"
Peter LET's GO MOTORHOMES

"

Let's Go Motorhome experience was one of the BEST experiences of our lives!!!

1. Superior personalised customer service - WE WILL RETURN!
2. Peter made himself available 24/7 which meant our entire trip felt safer and secure. (2000kms into Central Australia). There was no challenge Peter couldn't help us problem-solve. His advice and experience of over 35 years in the Travel Industry made us feel like experts on the road.
3. The Motorhome was fully equiped enough for us to cook any meal and live very comfortably. The living space was immaculate and fully functional.
4. Let's go offered the best insurance which covered a cracked windscreen on the way back! No stress what-so-ever.
5. Peter instilled confidence in our first ever hire of motor-home.
6. We will always travel with Let's GO!!!!!

We hight recommend this service for the trip of a life-time! Maybe a few trips….

Lu and Kat.

5

Service

5

Mechanical

5

Interior

5

Value
1 Review
"
Recommended!

"

I don't normally write reviews but after reading the negative reviews (which almost put me off going with Let's Go) I felt I should give my opinion to balance it out.

I rented a two berth hi-top campervan for a one-way trip trip from Melbourne to Cairns for three weeks. The van was in excellent condition - almost brand new (1,000 km on the clock) and the inside was clean. The van was great to drive and we had no real issues with it. At one point the auxiliary battery stopped working so we went to the Brisbane depot (as we were nearby) who fixed the issue in less than 5 minutes. They also happily switched our sat nav for us (as the suction pads weren't working that well for us).

We had no issues when we dropped off the van in Cairns and were refunded our deposit (other than a deduction for replacing a pole in the awning - which we had damaged so fair enough). They also only charged us for replacing the one damaged pole rather than replacing the whole awning which was a pleasant surprise.

I would definitely recommend Let's Go - the whole fleet of vans looked very new and well kept. We had good customer service throughout and no nasty surprises/charges at the end.

5

Service

5

Mechanical

5

Interior

4

Value