Australia
Editors Review
An affordable way to get around Australia, Rouge Rentals offers 2-berth campervan that features a bright red exterior with well-designed interiors. They have 8 offices scattered around Australia, ideal for a one-way road trip!
About Rouge Rentals
With seven branches all over Australia―Adelaide, Brisbane, Cairns, Darwin, Hobart, Melbourne, Perth and Sydney, Rouge Rentals keeps it very convenient for independent travellers eyeing for one-way adventures. Offering affordable 2-berth campervans, it's now easier to roam around the scenic Aussie roads with a bright, little red campervan equipped with full kitchen, comfy bed, and of course, unlimited kilometers. And every month, they offer different deals for every renter. Surprisingly, Rouge is the sister's company with Campervan Village and even Wicked! In comparison to its associated companies, Rouge Rentals is much more reliable, with newer vehicles.
Fleet
Take note, they only have one campervan type on offer. So, if you're a touring family or travelling with a big group, sorry, but there's no option for you in their fleet. These are 2 berth campervans operated by 2016 Suzuki APV models, which are simple yet practical on the road. Each model comes with a kitchen in the rear, where you can cook and store your food, and even spotlights a tiny sink to wash your dishes. No need to bring your own plates, bowls, cups, and other kitchen and cooking utensils because you are already provided with such essentials.
Vehicles
2-Sleeper Adventure Van

These 2 berth adventure vans are suitable for couples who would want a funky road trip for two. Armed with a rear kitchenette, you can cook and store your food with the equipped gas cooker, pots, pans, and an esky. Featuring a manual transmission, these little campervans are easy to maneuver. The living room of the campervan accents a small yet charming table great for entertainment like playing cards or watching your favorite series. At night, the spacious living room now converts into a cozy bedroom with a double bed.
Insurance
Since there is limited information about the insurance, you can contact the company directly and verify the standard liability and reduction options.
Reputation
Rouge Rentals focuses on one market―solo backpackers or couples. Renting out small, adorable campervans, they have 8 branches across Australia that pave way for one-way trips. Because of their limited fleet that only cater to up two people, bigger families or larger groups will be disappointed. But if you and your partner are looking for a cheap and easy way to tour Australia, they can be a good choice.
Summary
So, whether you're taking a short or long trip to any part of Australia, the groovy, little red campervan of Rouge Rentals keeps you company.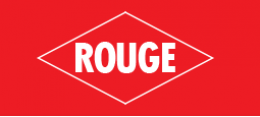 From the Agency
No word from this agency yet. Come back and see if they checked in soon.
Pros
Several branches all over Australia
Ideal for solo travellers or couples
Adorable, little red campervan
Cons
One type of campervan rental
Not suitable for bigger families or larger groups
Small company with limited reviews
See who else rents Campervans in the same cities
Instant Price Comparison
Just Got Questions? Want a Quote direct from the company?
Fill in this form to contact the Agency direct.
Write Your Own Review
Tell the world about your experience renting from this company
Have you experienced Rouge Rentals?
Be the first to leave them a review and help others on their journey.