Australia
Editors Review
About Maui Australia
The Maui brand is a long-standing luxury line of campervan and motorhome hire. Their range focuses on the larger vehicles and all come with toilet and showers. They provide from 2 berths to 6 motorhomes and have a special "elite" category where they guarantee the camper won't be more than 1 year old. They are part of the Britz (THL) family of motorhomes so they share their depots with Britz and Mighty Campers too. When you rent a motorhome with Maui you can expect top of the line quality and plenty of inclusions you don't get with cheaper companies. Maui wants you to understand that they are a luxury company - apartment-style living in a movable home allowing you to take your time and soak up the adventure you're on. They offer stylish additions that the others don't like wine glasses and a coffee plunger, linen exchange and if you are on a long trip you can get valet service where you can stop into a branch and have then get it back to the spotless condition you picked it up in. All in all, this is as 5 star as they can make a motorhome journey. If you're on a tight budget, this is not for you.
Fleet
Maui only supply motorhomes - being the models you can walk through from the driver's seat to the back and having a toilet and shower. Cleanliness and quality are also in the forefront of the mind of the Maui mob, vehicles are new and clean. They acquire their vehicles brand new and only run them for a maximum of 2 years before passing them off so you can expect everything to work properly. They also have depots in pretty much every city that you want to go to, so if something is wrong you can probably swap it when you get to next destination, provided that you contact them first. All this piece of mind, quality, and freshness come at a cost. But seeing as they are aiming at the traveller who values quality and convenience over budget, they don't seem too worried by this.
Vehicles
2 Berth Action Pod

A nifty, new addition to the Maui fleet is the compact 2 berth Action Pod that is built a Toyota model. The 8-month old, automatic camper is equipped with basic amenities including a rear kitchen with gas stove, sink, pressurized water, fridge and dining lounge that converts into a double bed. Unfortunately, no shower and toilet, as well as a microwave. Since this sleek, little campervan comes with just enough interior space and internal height, it is easy to drive and park.
2 Berth Freedom

Another new addition is the 2 Berth Freedom that spells out comfort. This relatively spacious motorhome provides more than enough room for two. It has an internal walk-through access that allows shifting from the front seats to the large living room/ bedroom. The top of the dinette area becomes the sleeping area, plus the cab-over space can be used as storage for your belongings. Adjacent to the kitchen is an entertainment set with flat screen, AM/FM Radio / CD Player /DVD Player.
2 Berth Ultima

The Ultima is a luxury 2 berth motorhome built on the Mercedes Sprinter. At 7m long, it is basically the same length as the 6 berth motorhome, although not as wide - so there is plenty of room for just 2 people. There is everything you would expect to see when you hire a luxury motorhome - toilet, shower, hot and cold water, electric water pump, air-con and heating in the main cabin, not just the drivers and a very large water tank. Additional extras not available in most 2 berths on the market are the following: booster seat, iPod plugs, and solar panels. The solar panels mean you can run longer and better without having to stop in caravan parks as often, so that's a bonus.
Ultima - 2+1 Motorhome
Well, this is the above motorhome fitted out for a 3rd person, generally considered to be a child as it has 1 child or booster seat option. There is no difference to the layout or the vehicle compared to the 2 berth Ultima; you will just be supplied with more sheets, towels etc and the ability to make up a single bed from the dinette. The passenger will sit at the table area just behind the driver whilst travelling.
4 Berth Beach



The 4 Berth Beach is mostly like any 4 berth Class C's, with sleeping places at the rear and cab-over. Featuring a stylish apartment design with spacious, rear lounge transformable into a large double bed and permanent cab-over double bed, this motorhome is suitable for a touring family. There's a small dinette at the back of the passenger's seat that gives options when dining. In contrast to the 2 berth units, this one is tailored with a fixed awning, reversing camera and external storage locker.
4 Berth Cascade

If you're looking for another 4 berth option, the Cascade can be a great pick. Instead of a dinette at the back of the front seat, it comes with an additional two seats. Also, another distinct feature of this unit is the sleeping arrangement, with one double bed rear top and another double rear bottom connected with a ladder. Other than that, the layout is the same with the 4 Berth Beach― kitchen and bathroom both in the middle.
6 Berth River

This 6 berth motorhome is aimed at the luxury adventure travellers― those who can afford to have their cake and eat it too. Highlighting a bigger interior height, the unit is also furnished with a bigger double over cab bed. Both dinette and rear area convert into double beds. Entertainment is highly evident inside the motorhome, featuring AM/FM Radio / CD with MP3 audio/iPod/USB input facility/ AUX Input and flat screen with DVD player.
6 Berth Traveller

A recent addition, this 6 berth Traveller accents an internal layout that is quite common in Australia. Permanent bed above the driver, another permanent rear double bed and dinette area convertible into a bed. Both toilet/shower and kitchen are positioned along the side wall, adjacent to each other. Certain upgrades that make this family motorhome a charm are the additional length and width, as well as a bigger fridge. However, the entertainment system is not quite advanced compared to the other 6 berth. Still, you'll get a TV with CD player, radio/ Bluetooth/ AUX Input.
Insurance
Though all rentals are insured for damage and for damage to the property of a third party, you may avail of the Liability Reduction Option to reduce the liability to $0. If the reduction option is not availed, Maui requires a refundable liability deposit at a bigger amount compared to the daily addition for the reduction option. The liability deposit will be taken upon collection of the vehicle through valid credit or debit card.
Reputation
Maui doesn't run any vehicles for longer than 2 years so you can expect the motorhome to be in pretty good condition; after all, this is a 5-star company. If it is not up to speed I believe you have the right to complain. This is not some hand-me-down company running 2nd hand vehicles. All in all the Maui UItima motorhome is pure class and luxury and if you are looking to travel in style as a couple, this is just the motorhome for you. Anyway, look, the long and short of it is the age of the vehicles and the expectation that you can have quality EVERYTHING included in the price is what sets Maui apart from other brands, so if fresh, new and crisp is your style and you have the money to be able to go there, do it!
Summary
Overall, if you are looking for comfort in your journey, Maui is going to have something for you. You can be assured of a clean, fully operational vehicle that is luxury all round. If you are looking for the cheapest campervan in the market, you won't find what you are after on Maui. This is a benchmark company that you simply must get a price comparison with as you look for quotes. Best suited to those who are mid to high budget or travelling in a group and require a little more quality.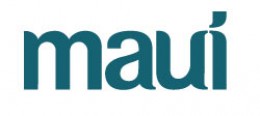 From the Agency
No word from this agency yet. Come back and see if they checked in soon.
Pros
A 5-star camper company with big company support.
Lots of vehicles to choose from and availability most the time.
Cons
Can book out in peak periods due to popularity.
Not the cheapest.
People complain about how long it takes to get your deposit back.
See who else rents Campervans in the same cities
Instant Price Comparison
Just Got Questions? Want a Quote direct from the company?
Fill in this form to contact the Agency direct.
Write Your Own Review
Tell the world about your experience renting from this company 1 Review
"
Great Experience except for Customer Service in Sydney

"

Overall, we had a fantastic time travelling with the camper from Adelaide to Sydney, meandering for ten days from the outback to the Murray to the sea, going through South Australia, Victoria and NSW. The majority of it was great. It drove well and comfortably fit us and all our stuff. The customer service in Adelaide was fantastic. However the guy who "served " us in Sydney was very rude, aggressive and abrupt (to the point that I felt compelled to stop him and say what I thought - to which he was even more rude and argumentative). He was even a bit misogynistic, speaking to my husband under his breath after I'd confronted him (my husband also found him to be abrupt and rude). I asked him his name, and it was a foreign name starting with B but he refused to clearly spell it out. This guy seriously needs some training or investigation because he was downright horrible to deal with.

The van, though Adelaide Maui claimed it was new, had some issues. The sliding door on the side came undone during driving (with or without bumps) triggering the warning system, though it never opened fully. The passenger front glove box also came open often (with or without bumps) and the contents would then keep falling out. The plug for the kitchen sink was too large so it could not be used to hold water. The Tom Tom navigator they gave us was not up to date, so we ended up putting it away and using our mobile phones instead.

3

Service

4

Mechanical

4

Interior

4

Value 1 Review
"
Maui was good for us

"

We had a great time in our Maui. Everything I needed was there so very happy. 1 cable seemed to drop out of place but my friend just put it back where it needed to be and everything was fine. Other than that I was very happy. I would use Maui again,

5

Service

4

Mechanical

5

Interior

5

Value 1 Review
"
Loved the journey

"

We loved the trip and the camper, but the initial introduction to the van at the Melbourne office was lacking. She failed to show how to set up bed and we did it wrong most of the trip leading to uncomfortable sleeps. Also, the awning that I paid extra for was for a different vehicle and didn't work - so we had to go without it. Also we weren't shown how to get the water cap off which caused some problems, but we eventually worked it out.
On the up side we are promised a refund on the awning and we were not charged for the medical kit even though we took the plastic wrap off to potentially use in an emergency situation, but in the end wasn't needed and wasn't used at all.
The camper itself was perfect though and had no mechanical or liveability issue.
Overall I would recommend Maui.

3

Service

5

Mechanical

5

Interior

4

Value A. Vickery
, United Kingdom
1 Review
"
Started bad gradually got worse

"

I would be very cautious in hiring a camper van form Maui as we did in Brisbane we hired the camper van from the 5th October till 31st October 2016. We were suppose to pick up the camper van at 15:30 so we arrived at the site at 14:35 we then introduced ourselves and after a 20 minute wait we proceeded with the formality of filling in the necessary forms and telling me that I had to watch a video regarding the use of the camper van, with the various toing and froing of the salesman we were dealing with (Darren) he then ask me if I would contact the TAG dept. in issuing the Tag for toll payment which would be necessary if one was going to use the toll roads, so using the assistants telephone I contacted the tag dept. and organised the tag to be registered with the vehicle I was going to hire, I had just put the phone down when Darren came out and said that the van that he had prepared for me was not suitable due to it had chips on the windscreen so he would have to arrange for me to have another van he then said I would have to ring the TAG dept. again to arrange the tag to be registered with the replacement van because of the different number plate which I reluctantly did, by the time the camper van appeared on the forecourt the time was approaching 16:30 Darren then proceeded to speedily show me round the camper van with very little detail he also was noting on a chart any damage that was already on the van, I pointed out a couple of chips and scuffs that he had not noted which he then noted on his chart, he then gave us the option to have a spare bedding pack which we accepted at this point I mentioned that he had wanted me to watch a video concerning the various workings in and around the camper van he said there was not time now as I have now shown you round the van, I could see he was in a hurry as the assistant was leaving to go home. I would liked to have asked him more about the camper van but it was rush hour traffic by now and was eager to go to my camp site which was the Newmarket Gardens caravan park about 10 km away. I now proceeded on my way and arrived at the site, I had not been there long when the camper behind me noticed that I had a rear offside tyre that was a bit low on air he offered to check it with his tyre gauge which showed it was approx. 15 psi low on air, seeing I was staying at this site for 4 nights I would keep a close eye on the state of the tyre, I started to connect the hose which would supply me with clean water in to the van and to my surprise the plastic connector was the wrong diameter, for the next 4 days I had to ask a neighbouring camper if I could borrow his connector, I contacted the Maui helpline dept. who stated that I could purchase one and keep the receipt and I would be reimbursed at the end of my journey in Melbourne, I then started to unfold the collapsable chairs they were grubby and very well used and the cup holders were non existant as for the awning it was not as advertised it was a square section of tarpaulin which you had to thread through a channel at the top of the van and 3 telescopic pole to support the end with guide ropes to secure poles as opposed to a sliding mechanism which you pulled out from the side of van. The first evening we started to get the bedding out of the plastic bag and noticed a large stain and a solid lump of an unknown substance around the stain on one of the unopened bags of bedding, I took a photograph of the unopened bag for future reference. By this time I was beginning to regret hiring the camper from Maui. We continued on our holiday stopping off to purchase the right connector for the water hose until we got to Coffs harbour where the tyre by now was not safe to drive I contacted the Maui helpline again stating that I had a deflated rear offside tyre and that it had been going down ever since I had picked the camper up from your Brisbane depot I also mentioned the bedding stain, he noted these incidents but said due to the fact that I only had minimum insurance cover I would have to cover the cost of the repair of the tyre myself, I now had to make a decision to change the wheel my self or pay for someone to come and replace and repair the tyre, I decided to change the wheel myself , once the deflated tyre was off I noticed a bolt head protruding from the tyre this was obviously the cause of the problem and in my opinion had been in the tyre when the camper van was issued to me, due to the huge confusion at the Brisbane depot regarding the changing of the van from day one I concluded that this was a hastily arranged camper van for me to use. I now had to find a company that could repair the tyre, the first company said they would have a look at the tyre to see what could be done the manager stated that the 25mm x 6mm bolt was removed and that the tyre had in fact had 2 internal ruptures and could not be repaired, seeing that I had only been driving the camper van on standard roadways I found it inconceivable that a tyre could have sustained such damage on normal roadways, the manager said he had not got a replacement tyre to give me and that there was a company not far away that might be able to help me. I eventually arrived at Tyreright Coffs Harbour where upon I explained the story of the deflated tyre to the manger, he managed to find a good second hand replacement but said he could not charge me for the tyre as he would be liable for any unfortunate incident that could occur in the tyre, I then contacted Maui helpline once more to discuss the situation regarding the replacement tyre by now I was regretting the holiday of a life time and handed the phone over to the manager of Tyreright he had a discussion with the Maui helpline dept. stating that it was a poor show on Maui treating a customer like this for which I was truly grateful, by this time 5 hours had past from the start of our day and I had already booked a camp site the day before so I had to be there before they closed. Needless to say rest of my journey onto Melbourne was trouble free. On arriving at the Maui Melbourne depot to return the camper van which was totally cleaned inside undamaged full of LPG gas and diesel fuel I tried explained the whole sorry saga to the salesman who then went out to inspect the camper van on returning he gave me an old pair of glasses that I had left on the dashboard which I thanked him for he then said that the fuel gauge was not directly over the full gauge, strange because I filled the tank until I could not get any more in after I left the last site which was the Big 4 holiday park Melbourne which from the filling station could have been no more than 20km away, I was really taken by surprise by the way I was treated by the whole Maui camper van hiring experience, the sales person could see I was stressed by now and decided that he would compensate me by refunding me 340 dollars which at the time seemed reasonable but on reflection could not compensate me for the stress, energy and time wasted on all of the failings of Maui camper van hire. Be very wary hiring from this company
As a foot note If it had not been for the efficiency and generosity of the manager of Tyreright at Coffs harbour our journey would have been costly and more time consuming than it was.

1

Service

1

Mechanical

1

Interior

1

Value 1 Review
"
Fantastic

"

Had a ball on our 9 day trip from Queensland to Melbourne. Facilities were brilliant and staff great. No complaints.

5

Service

5

Mechanical

5

Interior

5

Value 1 Review
We have used Mauiover a period of 10 years, the last couple of years the motorhomes have been grubby, I even had plates covered with someones breakfast, stained seats which we have to sleep on, yuk. Perth where we hire them from have no interest, as they already have your money in advance.It usually takes as least two days to disinfect and clean these motorhomes. Beware.
4

Service
5

Mechanical
3

Interior
3

Value 1 Review
Good choice of campervans – clean and tidy and generally good company to deal with.
4

Service
4

Mechanical
5

Interior
4

Value 1 Review
Good service/good vehicles. Almost no time to wait when I took the campervan, but expensive.
5

Service
5

Mechanical
5

Interior
3

Value 1 Review
New campervan – only 6000kms. Goes well. Our only issue is the table isn't constructed well.
4

Service
4

Mechanical
4

Interior
5

Value 1 Review
Brand new, clean campervan. We had a slight problem and they sorted it straight away. Great.
5

Service
5

Mechanical
5

Interior
5

Value 1 Review
Renting a MauiCampervan for the weekend was a great experience.

I arrived early to get the best time for customer service at the branch, and all aspects of the contract were explained clearly and easy to understand. We rushed through the process to get going quicker, and this was ok as a DVD show through was provided in the van.

We were given a Mercedes 6 berth with only 14,000kms on it and in new condition. It was wonderfull to drive with more than enough power to get up the hills, and I felt that the van was superior to most other transport on the road. All linen, crockery and utensils were provided in the van, so all we had to do was buy DVDs, food and pack our clothing. The only difficult part was negotiating round abouts, however I drove slowly and focused more on the driving experience.

Returning the van was easy, with a simple check in, and pleasant customer service. Even though the van mirror was damaged at the Camp ground, I was covered by the insurance and I did not need to pay extra.

I would recommend Maui Campervans, and we are planning our next trip soon.
5

Service
5

Mechanical
5

Interior
5

Value 1 Review
Nice clean model van. Good handover and introduction.
4

Service
4

Mechanical
4

Interior
4

Value 1 Review
Generally good, however a few niggles. ie. fridge in poor condition – freezer not working. Problems with sink-blocked. Details on internet not totally correct.
4

Service
4

Mechanical
3

Interior
4

Value 1 Review
Send the c.d out to the agent to pass on to the tourist, for beginners to much info to take in especially when tired and jet lagged.
4

Service
5

Mechanical
5

Interior
4

Value 1 Review
We are only three days into our 15 day rental buy our experience to date is very good.
4

Service
5

Mechanical
5

Interior
4

Value 1 Review
Too rushed at pick-up. We had to steer check of inventory, rather than Maui(as it should of been) several important items were missing. Our van battery has been a problem; responded well when we called for help.
4

Service
4

Mechanical
3

Interior
3

Value 1 Review
Clear and valid information about all car relevant issues.
4

Service
4

Mechanical
4

Interior
4

Value 1 Review
Satisfied with service to date. Motorhome spirit a bit dated and obviously well use . No means of playing music other than with CD – Avx on radio, no where to plug in Ipod
3

Service
4

Mechanical
3

Interior
4

Value 1 Review
Average vehicle poor handover, pleasant staff but instruction by dvd, lots of unanswered questions – cant work dvd/microwave.
3

Service
3

Mechanical
3

Interior
3

Value 1 Review
Have hired twice, both check ins too slow – 2 hours plus. Very happy with campervans.
2

Service
4

Mechanical
4

Interior
4

Value