Australia
Editors Review
Apollo Motorhome and campervan hire are just about as big as you get in Australia. They have more campervans and motorhomes than anyone else, branches all across the nation and selection to beat just about anyone. But are they the best campervan hire company in Australia? We investigate. Updated 23rd Dec 2019.
About Apollo Campers
Whilst driving in Australia, you are probably going to see more Apollo branded vehicles on the roads than any other campervan rental company. Currently, they have over 4000 vehicles with plans to add another 1500 vehicles to the fleet. Established in 1985 in Australia, they now also operate in New Zealand, USA, and Canada. While the Apollo brand is probably the most famous of the brands operated by this company, they also own Star RV, Cheapa Campa, and Hippie Campers, which satisfy the higher, lower and youth priced segments of the market respectively. Within the Apollo branded vehicles, you will find Campervans, Motorhomes, and 4wd campers.
Fleet
Campervans and Motorhomes running under the Apollo brand in Australia are a maximum of 3 years old. After that, or at 150,000km, they sell them or pass them on to their cheaper family of campers under the brand of Cheapa Campa. Like pretty much all the campervan hire companies, you are charged by calendar days used, not at the time of day picked up like car rental. So it pays to pick up early and drop off late as you are paying for whole day regardless. This is an industry wide policy when it comes to campervan hire in Australia.
Just so you know which of the Apollo brands is best for you, here is how they stack up:
Star RV is the brand used for campervans and motorhomes that are brand new to $60,000km (about 1 year).
Apollo Campervans are run from 60,000km to 150,000km (1 year old to approx. 3).
Cheapa Campa then runs the camper from 150,000km to end of life which might be about 5 years.
Hippie Camper has new and old vehicles that are aimed at the youth market so are generally smaller with fewer amenities and only a couple of different models.
Apollo Vehicles
Campervans
Vivid Camper - 4 Berth
Apollo Campers Australia introduced a new, zippy little camper they call Vivid only a couple of years ago, barrelling headlong into a market space dominated by Jucy and Spaceships.
Let's take a look at what's different about this nifty little creature...
Apollo's new family member is a compact 4 berth with a customized interior for a kitchen, bag storage, and sleeping whilst making daytime driving just like being in a minivan. At night it folds out for 2 peeps to sleep inside and there's a nifty little roof tent to sleep 2 peeps up top. This way you get a car during the day and 4 beds at night. This model has been adopted by the youthful purple and green of Jucy for some years and Apollo must feel it is worth splashing some design cash in to get the youth market. Strangely enough, Apollo already have a youth/budget brand in Hippie Campers which does not have this model. One thing that sets this version apart from the Jucy model is the quality of the minivan that it is based on - Mercedes Benz as opposed to Jucy's Toyota range. In addition, Apollo has a policy not to run a vehicle beyond 3 years (or around 150,000km) whereas the little purple turtle is normally bought as a 2nd hand vehicle, converted, and run for a further 5 years.
So, if you are looking for super small, super fuel economy and willing to sacrifice some comforts for a smaller price, this little Vivid camper by Apollo might just be the ticket. But you have to be nimble.
Hitop Campervan - 2 Berth
This is the base model vehicle for Apollo keeping bells and whistles to a minimum. Whilst it could sleep 4, it can only seat 2 as the kitchenette is directly behind the driver, meaning other passengers would have to sit sideways on the bench seats and this is not allowed. The bed set up is positioned across the bench seats. All the necessities are there for driving, sleeping cooking eating and cleaning but that's about it. This manual campervan functions well to get from place A-B, cook and sleep, but not much else. Remember though that Apollo set a higher bar than "budget" agencies in the market so the base model at Apollo will be equal to or better than the "deluxe" model at a cheap agency. Still, you can fully stand up while on-board because of the added internal height.
Endeavour Campervan - 4 berth
Same base model vehicle and most the same attributes of the HiTop except for a different layout in the back to accommodate 2 extra bodies. It's indicated to be 2 adults sleeping below and 2 kids sleep above, however, as per checking with Apollo about having 4 adults and it is fine to do. The maximum weight rating for the upper bed is 200kg. The average weight of an adult is 75kg so just be sure to sort your sleeping out best according to weight. An automatic unit, this family camper is furnished with side door entry, two double bed (top and bottom beds), microwave, fridge, 2 burner gas stove and other basic amenities. There isn't a lot of storage for 4 peoples gear because of the vehicle dimension.
Euro Tourer Campervan - 2 Berth
Why the Euro name? - because it is based on a European model vehicle - in this case a VW rather than the Australian built Hiace used for the other 2 campervan models (used to be Mercedes Sprinter so don't be surprised if you get a Merc model). With total shut down of all vehicle manufacturing taking place in Australia, pretty soon Apollo will have to name all their vehicles after other parts of the globe.
The Euro tourer is the luxury model of the campervan class. Significantly bigger than the Hiace model that is used for the HiTop and Endeavour models, it could easily fit 4 people, but Apollo has decided it is better suited to 2 people traveling in style. This vehicle is when you are really starting to get to hotel-room style on wheels. Electric pump water, TV, DVD, air con (when on mains power), 3/4 sized fridge bigger than many hotels - shower and toilet. If connected to mains power, this has all the facilities of a decent hotel room minus the carpet. When not on power, you will lose the air con and microwave and the use of any power sockets, however, this is the same for all campervan and motorhomes that carry those items. Of course, like all things luxury, there is an additional price to pay. In this case, it is basically double what you will pay for the HiTop and 50% more than the Endeavour, but if you are the kind of person that likes to glam it up when traveling, this is the unit for you.
Motorhomes
Euro Camper Motorhome - 4 Berth
Motorhomes are bigger, plusher and more expensive than campervans and generally have walk-through access from the front seat. The base model of the motorhomes for Apollo is the Euro Camper. As we have moved into the more luxurious category, TVs, DVDs, Microwaves, showers and toilets all become standard and this motorhome is no exception. This model is perfectly acceptable and being less than 3 years old will have all the mod cons that you are after. You can expect a higher level of quality of appointments, but one of the biggest complaints about motorhomes is that the shower/toilet area is "smelly". Everyone's tolerances are different but keep this in mind for all motorhomes with those facilities.
Euro Star Motorhome - 4 Berth
This is just a slightly upgraded model of the Euro Camper. The swanky thing about this model that sets it apart from many others is the electric raise and lower of the double bed at the back. Very handy at the end of the day when it comes to bedtime - no moving of boards and cushions to make the bed. The only concern is what if it gets stuck? I hope there is a manual override. Generally the more moving parts a thing has, the more things there are to break down. There is also a slide out cooker come BBQ from the side of the motorhome. Australia loves to BBQ so this is a welcome addition to allow for smokey outdoor cooking under the expansive awning. This is a really homely unit. It has luxury and comfort and will be just a like a plush hotel room on wheels for those who want all the creature comforts when they travel.
Euro Deluxe Motorhome - 6 Berth
This is the largest model Apollo offers with 3 double beds for 6 people. The fridge is a little small to cater for 6 people I think, but there is a lot to fit into this motorhome. Something else to keep in mind is showering for 6. The hot water system can be slow to heat up and quick to run out in motorhomes, so don't plan on all 6 people showing one-after-the-other. You should spread it out between mornings and nights - and keep the times to a minimum, 100 litres of water won't go far when there are 6 showers in a day. On the upside, this model has a grey water waste tank making the vehicle entirely self-enclosed. This is handy for some council parking rules that only allowed self-contained motorhomes to park legally overnight on the side of the road. There is actually a tonne of little things in this motorhome that makes it a sweet ride, not the least of which is the separate dining area for kids, the awning and the outdoor speakers so make sure you sit through a walkthrough video for this motorhome before you drive away in it.
Euro Slider Motorhome - 4 Berth
Apollo is stepping up a notch with this motorhome being the only one that has a slide-out wall to expand the living and cooking area when parked. If you are looking for a hotel-room-on-wheels, then you have found it here. With all the modern conveniences for both cooking and relaxing, it will be hard to find a motorhome flasher than this when you turn up to a caravan park. Please keep in mind the motorhome must be parked on a flat stable surface to be able to side out, this is not always the case with roadside stops. Roadside stops are normally in great condition along the main Australian highways, but if you want to get off the beaten track and on the Broads and C roads, the spots are less maintained. You shouldn't let this stop you from renting this motorhome, just something to keep in mind. '
Like the Euro Deluxe, this motorhome has a grey water tank so is completely self-contained - very handy if you find yourself pulling up to a roadside stop that only allows overnighting in fully self-contained vehicles. This motorhome has a complicated system to run all the little devices it has - there are circuit switches galore and numerous things that must be turned on, off or turned on in a certain order to make everything work.
4WDs
Adventure Campervan 4wd - 2 Berth
The Adventure Camper uses the concept of building tortoise-shell accommodation on the back of a ute (flatbed vehicle). These utes are mainly used by tradies to carry tools and get into muddy places for work. Strictly speaking, they are 4wd vehicles (not AWD) including Hi and Low range gears but are not great for high ground clearance and steep terrain.
The advantage of this kind of model is the room. The tortoise shell on the back goes up and over the roof and allows for designers to come up with great concepts using all the available space. So when it comes to comfort and space this baby is right on. All this extra space comes with a price of course - it is heavy. Given the average ground clearance of the Toyota Hilux it is built on, and the extra weight, expect a few more rock bashes under the vehicle and keep the angle of incline attempted as merely "insane". Also, a reduction in fuel efficiency compared to some others.
Trailfinder Campervan 4wd - 2 Berth
The Trailfinder Camper, built using the Toyota Landcruiser, is in another category. If you are looking to go to those places in Australia that only a few get to go, then this is the 4wd campervan hire for you. It will go places the other models won't go due to its high ground clearance, whopping V8 turbo diesel engine, all-terrain tires and it's pure engineering to survive no matter what you throw at it. Don't get me wrong, you can go plenty of places in Australia with the Adventure and Overlander models, but quite honestly, there will be a nagging feeling in the back of your mind - will we make it to the end of this track? No such feeling with the Trailfinder. It's more like - that track was killer fun, where is the next one?
The Trailfinder is also better appointed for outback adventure. The 2x 90ltr tanks not only gives you more fuel but safety in case one gets a puncture. The water tank is nicely tucked under the chassis keeping it safe but not getting in the way of day to day use and is a better-sized 50ltrs. In the other 2 models, water and extra fuel all come in jerry cans. Trying to add just a little bit of luxury to the outback workhorse, Apollo has added a pop-top roof for added headroom when parked, a larger 48ltr fridge and a side awning included. The side awning will protect you from the elements whilst using the slide out cookers and sink on the passenger side.
If you have kids, unfortunately, this model won't suit you, but if you are a couple looking to see the wilds of Australia, you can't go past the Trailfinder that hopefully will get you into a little trouble but will also be able to get you out of it too.
Overlander Campervan - 4 Berth
The Overlander is the newest addition for the 4wd section of Apollo and should appeal to those who are travelling outback with a family or those who just like to rough it. No sleeping inside the camper, all sleeping is done in tents. Some in a roof tent and the rest on the ground in an awning. Also, no real adjustments to the interior of the vehicle so they can continue to sit 5 people in there - the seating has been left traditional with a front row and back row. The rear storage is the only area where some customization has been done. There is more storage on the roof and that is also where the tents go. There is a whopping 45ltr fridge/freezer in the back that will run off the house battery but whilst it is nice to have that much refrigeration for 5 people, it takes up A LOT of room. In the end, the problem with this camper is storage. Up to 5 people in there and very little spare space to put all their stuff. The blue box on the roof will go a bit of a way, but if you are taking a whole family in this, be aware that you are going to be putting things in every nook and cranny you can find to store them.
X-Terrain

This campervan is another 4wd option that Apollo is offering for families up to 4. Well, technically, you are just getting a 4wd, 2 tents, and some other little benefits like the extendable kitchen, handheld shower, fridge/ freezer, and baby/booster seats. So, if you're planning to bring your kiddos, then this is one great option. But of course, tell them ahead that all of you will be sleeping in the tent, above the car. Sounds exciting, right? Setting up the 2 rooftop tents is easy but requires physical activity. The awning featuring a 270 degree also comes as a standard inclusion. It provides extra space at the rear area of the unit. You can rent additional items like chairs, table, GPS units, and heater. The X-Terrain is built on an automatic Mercedez-Benz model, hence extra posh while travelling the scenic roads.
Insurance
The standard liability depends on the rented unit: $5,000 for Hitop, Endeavour, Vivid Camper and Tourer, $7,500 for all other 2WDs, and $8,000 for 4WDs. For the 2WDs, Liability Reduction Option 1 amounts to $38/ day to limit the bond and liability to $2,500. Liability Reduction Option 2 or the VIP cover is $45/ day for $250 bond and $0 liability, as well as coverage for one windscreen, two tyres, and demurrage.
For 4WDs, Option 1 is $41 for bond and liability amounting to $2,500. Option 2, on the other hand, is $47 with bond and liability of $500. And if you avail either the Value Pack or Option 2, you can utilize the 4WD Additional Package at $299 so that you are covered for overhead, undercarriage, awning rooftop tent, damage, plus unlimited tyre and windscreen, unlimited kilometers and towing and vehicle recovery fees.
Reputation
Apollo is without a doubt a force to reckon with in terms of RV popularity, not just in Australia, but in the world. With branches in the USA, New Zealand, Canada, UK, and Australia, it's not hard not to prioritize their rental fleet among others. Plus, they give a lot of options for hire and their price match promise has been giving other competitors a tough game. Still, even with their popularity, Apollo is not perfect. And by far the most complained about aspect of Apollo is the time it takes to return the safety deposit that you give when you commence hiring. All campervan and motorhome rental companies will take a bond of some sort - Apollo seems to be lagging the most in getting it back to you. In the meantime, it can leave a big hole in your credit card that may rack you up some interest charges with your bank. Considering the number of complaints about it I can only assume they are stashing it away in a short-term high-interest account. There is nothing you can do to speed it up so be prepared.
Summary
This is a benchmark company that the others measure themselves against. You will almost certainly find a vehicle style to suit you, from campervans to motorhomes to 4WDS and even cars. But since they are one of the largest RV operators in the world, they tend to book out quick in high season.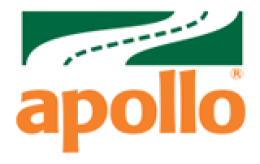 From the Agency
No word from this agency yet. Come back and see if they checked in soon.
Pros
Huge company with massive fleet.
A quality company
Plenty of depot locations
Cons
Can book out in peak periods due to popularity.
Mid to high price range
People complain about how long it takes to get deposit back.
See who else rents Campervans in the same cities
Instant Price Comparison
Just Got Questions? Want a Quote direct from the company?
Fill in this form to contact the Agency direct.
Write Your Own Review
Tell the world about your experience renting from this company
1 Review
"
Never again by Cheapa/Apollo!

"

Bad service!!! Everything by tablet and I never received the promissed email! No maps only an App! Dirty campervan......very dirty of smoking! Spots on the beth and sheets and everywhere! It smells like hell! Never again by Apollo!

1

Service

2

Mechanical

1

Interior

1

Value
1 Review
"
never apollo in Perth again

"

Very unfriendly stuff when we rented the campervan after a long flight from Europe. All explanations of contract only on a tablet. All explanations concerning the vehicle also only on a tablet. Personal explanations at/in the vehicle were refused. We had to give in all our details by ourselves into the computer. Pictures documenting the condition of the vehicle were sent days after by email! We have never seen these pictures at the time of taking over the vehicle. The stuff sold us an insurance although we had already an external one by telling us fakes about the insurance conditions. Avoid Apollo, at least in Perth!!!!

1

Service

2

Mechanical

2

Interior

2

Value
1 Review
"
staff

"

I rented an RV on the weekend .....the staff at the Nudgee rd Northgate Brisbane depot were amazing
Nancy and Lauren and JD were so lovely I was very nervous and they all helped me to no end
very happy with the service

5

Service

5

Mechanical

5

Interior

5

Value
1 Review
"
No replies from Apollo, Low quality van, avoided my compensation

"

Rented Apollo's Euro tourer for 1 week. Water pump broke down on day 1. Called multiple times to Apollo, eventually inflicted high cost for my phone bill. Wasted our time on fixing the van and returning the van instead of enjoying the view of Tasmania. Emailed them regarding the reimbursement of my phone bill, ignored my emails and chose not to reply me. Rude staffs, irresponsible company, never rent from them. Low quality van, irresponsible staff that ignored my emails since July 2019.

1

Service

1

Mechanical

1

Interior

1

Value
R. chaytor
, United Kingdom
1 Review
"
Avoid Apollo

"

air /con/heater was stinking van looked like it had bee in a R T A water tanks left with dirty water in them will poison someone lied about insurance the interior was manky cushions flat as pancakes no comfort what so ever may as well have hired a car and bought a tent just avoid them there are plenty other companys out there

1

Service

3

Mechanical

1

Interior

1

Value
1 Review
"
BEWARE OF THIS COMPANY

"

It is remarkable that Apollo Campervans is still in business.
The checkin system is a shambles it takes hours!
The van broke down - you could hear the alternator screaming when we collected the van - no surprise it seized up 10 km out of Kings Canyon and broke the fan belt. A replacement van was only organised after 36 hours and numerous conversations on the phone during which my wife had to adopt 'psycho bitch' persona to make it happen.
But there is more!! The icing on the cake - IT TOOK 3 WEEKS FOR THEM TO REFUND OUR $5000 BOND. Is that called theft? or is it credit card fraud?
I'm not going to bother sending them the receipt for the additional overnight accomodation that they have promised to pay - no point as it will never be paid

1

Service

1

Mechanical

3

Interior

2

Value
1 Review
"
Excellent service

"

We had the Apollo Euro Tourer. We hired it for 4 weeks. We toured for over 5000 kms. It's was brilliant. The camper was spotless, when we picked it up. It was easy to drive and smooth to travel in. We found it comfortable to live in. I would recommend it as a camper.
We received prompt service from the lovely Winnie at the Perth Office. She persuaded us to upgrade to the more expensive insurance cover. It did give us peace of mind, we didn't need it though as we had no issues with the van.

5

Service

5

Mechanical

5

Interior

5

Value
1 Review
"
Vehicles Great ... service pathetic

"

Apollo are meant to be a big player in the Motorhome rental business but they sure don't act like it. Instead we arrived at a chaotic Darwin office that was untidy, understaffed and long waits to get our paperwork completed and finally get the vehicle.

We were given the option to either wash the car before return or pay a $75 drop and go charge, which we elected for the drop and go charge.

Even though we had paid the drop and go charge we still ran it thru the car wash before returning to another chaotic office in Broome. The Apollo agent was again understaffed, stressed out and rude as she told me that car was not clean enough. I explained that we had paid the $75 drop and go charge as well as washing the car but she said the car cannot have any dirt or sand on it and now she will have to spend hours cleaning it !

Just a poor experience overall and will never use them again.

1

Service

5

Mechanical

5

Interior

5

Value
1 Review
"
So bad. Just so so soooo bad

"

A huge waste of money. We've rented camper vans from other companies which have all been way better experiences. Avoid at all cost cause you will get a cramped van with no storage space and with appliances that are only half or not at all functional. So bad that we decided it was better to just absorb the cost and stay in hostels some nights. I am forever spiteful for this horrid van.

1

Service

1

Mechanical

1

Interior

1

Value
1 Review
"
Günstig und Gut

"

Wir waren 4 Wochen mit einem Camper von Apollo von Perth nach Darwin unterwegs. Die Übergabe in Perth ging zügig von statten und die Leute waren alle sehr nett obwohl sie wirklich viel um die Ohren hatten. Bei Meli und Daniel möchten wir uns für die treffliche Einweisung und vielen guten Reiseempfehlungen ganz besonders bedanken.

Unser Toyota, 4WD, ist die 7.169 Km, gefahren wie eine Nähmaschine. Über Stock und Stein, ob im Ferdinand Peron NP oder auf der Gibb River Road, einen Toyota bekommst du nicht tot. Auf einer solch langen Strecke gibt es bei dem vielem Gewackel auf den unbefestigten Strecken neben den unendlichen Staubaufkommen natürlich auch ein paar Verluste, hier Innenausstattung, In Broome wurde uns ohne viel Gewese schnell und unkompliziert geholfen. Auch bei der Abnahme in Darwin war man nicht Kleinlich. Wir danken Saphira in Broome und Emma in Darwin für die schnelle und kulante Bedienung.

Alles in Allem, wir können Apollo nur empfehlen. Freundliche Mitarbeiter, zügige Bedienung und Technik die durchhält.

Was wir unbedingt allen 4WD-Freunden noch raten können und wollen; die von Apollo angebotene Endreinigung in Anspruch zu nehmen. Sie ist ein Schnäppchen und keine aufgeschwatzte Einnahmequelle von Apollo. Wer den roten Sand einmal geküsst und einen Fluss durchquert hat versteht das.

Gern wieder, Conni und Torsten Wilhelm aus Riechheim, GERMANY

5

Service

5

Mechanical

5

Interior

5

Value
1 Review
"
Worse experience of my holiday

"

Waiting was 5 hours !!!!!!! Just to pick up our campervan from Perth office. Totally waste of my holiday time, have to cancel my schedule excursion. Came at 8 am and still
Have to wait 5 hours, if they know customer is coming, why cant they prepare the van before hand and not prep it on the day we picked it up.

2

Service

2

Mechanical

2

Interior

1

Value
1 Review
"
Still waiting for bond refund

"

Bluetooth and USB charger worked intermittently.
Interior sliding door would not open from the inside - very inconvenient to get in and out of sleeping area!
Seemed to use a lot more fuel than the Britz camper of the same size.
$70 bond handling fee (non refundable).
1 month on and still waiting for my bond refund of $3500 which customer service says 'has been processed'
LONG wait to pick up the van
I could not recommend this company and have preferred my previous experiences with Britz, Spaceships and Hertz.

2

Service

4

Mechanical

2

Interior

2

Value
1 Review
"
Appalling customer service

"

Be very careful of this company!
Check in time took forever with someone who did not know the systems vehicle or company.
Worst of all was after I returned the vehicle. I left the camper clean and tidy, with a full tank of petrol and paid the extra $75 for the Drop and Go service. I was then advised that my bond would not be refunded immediately and this would have been explained to me at the pick-up point. It had not been.
I have contacted by email and phone to no satisfaction. They are thieves, held over $5000AUD bond which was not returned in the accepted terms and conditions time period. I am yet to see this money
No management system at all, you can only talk to a telephone operator who does not know the T&Cs

1

Service

4

Mechanical

4

Interior

1

Value
1 Review
"
Surprised!

"

I only found these reviews after we had booked through Apollo so I was quite nervous but at least "prepared" when we collected the vehicle.

Background: We hired a 4wd camper van (Hilux with camper on the back) for an 8 day period from Easter Saturday to the following Saturday. Pick-up and drop off was Broome, WA.

The vehicle was very new (around 13,000km on the clock) so the cab was in excellent condition and the vehicle was faultless throughout the whole trip.
We were given a show around of the vehicle before setting off, then drove 500 km from Broome to beyond Fitzroy Crossing (Mimbi Caves campground - highly recommended). Once settled (early evening) we couldn't get the stove to work. Doesn't sound too bad (but go and Google where the camp site is). Its 100km back to Fitzroy Crossing in the evening (when there's much more wildlife on the road) to either buy food that doesn't need to be cooked or even a new stove.
Or you could drive 500km back to Broome but Apollo are closed on Sundays AND the Easter Monday. PLUS your total planned KM usage would be shot to bits! Needless to say, we were livid as now we had potentially very little food to eat (that didn't need to be cooked) for the next 2 days and, given it was the Easter period, there was a risk of shops being closed to buy any other alternative. We opted to drive the next day to Halls Creek (which was on our way to Purnululu), purchase a cheap 1 burner butane stove (which worked well) then "discuss" with the Apollo depot once we had finished out trip
and were back in Broome.

The rest of the trip was great and the vehicle was solid (if a little thirsty for a diesel vehicle).

Other points:
It didn't bother us but the interior of the living area was a little dusty when collected, some of the external cargo storage boxes were difficult to lock (water, diesel jerry cans, rear storage, shower etc) and also became very dusty - definitely don't put anything in these that you want to keep clean!

The bed may not work for all. I'm quite tall (6'4 / 193cm) which meant that when sleeping across the bed (left to right - not up and down) I could only fit by bending my legs. If you sleep up and down, your pillows might fall off the end of the bed and I found that because you sleep over two (sponge) mattresses, there was a ridge which was uncomfortable. Being a solid built bloke meant that the mattress (which is placed on top of two sheets of plywood to form the bed) wasn't very supportive. However my wife slept fine so YMMV.

If you do look to hire a 4wd camper (like our Hilux) I'd strongly recommend NOT using suitcases but soft bags (we used backpacks). Being soft means that they are MUCH easier to stow away and won't get in the way.

I'd also advise that if booking the camping table and chair package, ask if they offer a more supportive chair as the ones provided (for me) were very uncomfortable (they are the typical cheap camping chair that cost around $30 from Kmart - almost better to buy your own then leave with another fellow camper at the end of the trip).

Another minor annoyance was that refuelling our vehicle was awkward. No matter what position the nozzle was in, diesel freely leaked onto the floor. If you were filling the whole tank, you'd probably lose over 1 litre of fuel on the floor!

FWIW we spend about $10 cleaning the outside of the camper with a hose, then used wet towels to clean the inside of the living area as we didn't want to pay the $75 cleaning fee. They were very happy with the condition that we returned it in.

Oh and as it turned out, the issue with the gas stove was apparently a very minor one that had a 3 second fix (with a special tool) but should have been tested by the person showing us through the vehicle. Apollo Broome were however good to deal with
as they didn't charge us for the cost of the gas AND gas us money for the butane stove and gas (which they kept anyway).

Would we use them again? Probably. I'd certainly use Apollo Broome as they were on the whole, good to deal with.

4

Service

4

Mechanical

3

Interior

3

Value
1 Review
"
Adventure Camper - don't expect it to live up to its name

"

It was cheaper and in the end even the service was alright.
However nobody would build his own car like that: kitchen gets dust from outside, battery doesn't charge even on long drives (eg 6hrs), sink is covered when bed us made up, 3 jerrycans for water instead of one big tank, the diesel Henry cans are empty on pickup, stove only had half circle of flames on both burners...
Also the policy on the bond is ridiculous including all sorts of horror stories during pickup to get you to buy their insurance.

3

Service

3

Mechanical

1

Interior

3

Value
1 Review
"
Review of grey nomads hitting the road

"

Overall the camper was good and functional. Tyres were hard and suspension stiff. No packing around crockery and utensils made for a very noisy drive, even on Motorways.
Not all features were fully explained and we only found the cheat sheet after two days, would have helped if we had been told where it was.
Upcharge to offset warranty waver was not fully explained, when told it was $45, I specifically asked was this daily or total and was told total, so was annoyed t o see it listed as daily when checking out and the van costing $500 more than expecting.

2

Service

4

Mechanical

4

Interior

3

Value
1 Review
"
Review of my Apollo-Campervans-Australia hire

"

Overall the van was great. Just double check you have everything you pre-ordered in it before you leave. We were missing our table and chairs and had to go back. Also if your hiring in a warm climate the "fan" is actually a heater. We ended up buying a fan from bunnings which was so so neccesary.

3

Service

5

Mechanical

5

Interior

4

Value
1 Review
"
Not a good experience at all

"

I DONT RECOMMAND THIS COMPANY AT ALL. DONT BOOK WITH THEM. We booked it in Perth for 3 weeks. So many problems with them.
- We paid 30$ For the gas and they only gave us 2 bottles of gas for 3 weeks ??
- When we drop it off, they said we don't fill up the fuel but we fill it up 10min before and they wanted to charge us for that.
- We did the 3000$ bonds deposit, taking up to 21 business days to give it back but it's now 22 days and we STILL DONT HAVE OUR MONEY BACK
- The Perth team was not helpful at all, not kind with customers, and they take administration fees more than plan
WE BOOKED WITH SO MANY COMPANY ALL OF THEM WERE PERFECT , EXCEPT APOLLO !!!! Only company where we had problems !

1

Service

3

Mechanical

3

Interior

1

Value
1 Review
"
Great time with excellent Apollo-Vehicle

"

Had a very good car sturing a ten days stay in east of Australia; good and friendly staff helpen us on our way. All the ins and puts of the car well explained. The Mercedes home van turned out to be very good for a good price.
Apollo Made my holiday comfotable, for sure!

5

Service

5

Mechanical

5

Interior

5

Value
1 Review
"
Avoid Apollo

"

Rented a camper van for 10 days. On the second night we found out the shower drain was blocked and completely unusable. On correspondence with Apollo the only thing they could advise was to buy some draino, after admitting the camper van was not properly inspected prior to giving it to us. On top of that, they did not fill the gas cylinder for us (was only half full), the water tank was leaking and only provided us with about 1/3rd available water supply, and the air conditioning unit was broken; would only work for about an hour at a time before becoming unfunctional. We were not offered any form of compensation.

3

Service

2

Mechanical

1

Interior

1

Value