Australia
Editors Review
Viva Campers is a company offering affordable vehicles that can cater from groups of 2 to 5. They have depots in Adelaide, Brisbane, Darwin, Melbourne, Perth, Sydney, and Cairns. They also offer more places to travel on with the use of GPS as long as they are informed.
What Viva Campers Tells Us
Viva Campers prides itself with their 3 Person Deluxe Campervan. Which ironically is the crappiest campervan they have in the fleet. Nonetheless is gets some air time on their website and promotions and whilst is sounds GREAT by being a deluxe, there is actually no model available that is any worse. Go figure. But they definitely get fair use out of the word 'deluxe' in their fleet naming. Read on and you'll see why.
Fleet
Viva Campers has vehicles ranging from a low top 2/3 person to a 5 person high-top. Most of the vehicles are models from 2007 – 2009 or newer. All their vehicles are equipped with air conditioners, radio, kitchen utensils, and linens. However, not all vehicles have awning which can be disadvantageous especially when you're staying mostly outdoors. Some vehicles can travel on outback roads as long as it is arranged with the company.
Vehicles
The Deluxe 3 Person Campervan has a fuel tank capacity of 65 litres and consumes about 11 litres per 100 km. During the day, the back of the campervan can sit up to 3 people. Come night time, you just have to remove the table and it'll become a bed. Its bed size is similar to a queen size but longer. It also has an awning to shield you from both the sun and rain.
Deluxe 3 Person High Top Campervan and 5 Person High Top Campervan LWB and SLWB comes with 2 burner gas cooker and kitchen utensils are already included in the price. Likewise they have an AM/FM radio cassette player and are air conditioned. It is important to note that these vehicles run on unleaded petrol only. These vehicles have internal lights so moving about at night will not be a problem. Fly screens are fitted on the windows so insects and other creepy crawlies can stay out. The diner can transform into a double bed and the hi-top roof into a bed that can carry a maximum of 200 kg. Soft luggage is recommended for easier storage and wiser use of space. Personal kit linen comes free plus three camp chairs. However, the awning is absent from these vehicles so better prepare yourself for the sunlight and rain.
Deluxe Family Hi Top offers similar features with the previously mentioned vehicles but with added features. It can sit five adults and can sleep four persons inside the van and one in the tent. Its model is from 2007 or newer. Two baby seats or two booster seats can be accommodated in this vehicle. A toilet and shower is present in this vehicle. This vehicle is best suited for families traveling with little kids.
Insurance
A bond through credit card is made with the transaction. This bond will be returned to you if you have met all the requirements of the company. Their insurance is categorized into three.
Budget liability has a bond of $1000 with $10 cost per day, $3000 for single vehicle incident and $2000 for multiple vehicle incident.
Deluxe liability has a bond of $500 with $20 cost per day, $2000 for single vehicle incident and $1500 for multiple vehicle incident.
VIP liability has no bonds but with $30 cost per day, $1000 for single vehicle incident and $500 for multiple vehicle incident.
Reputation
Viva Campers customers have left a few reviews that may not be easy to hear. The reviews given were about their services and vehicles. Some customers relay their experience of having a vehicle that is not in good condition when it comes to the quality. One customer said it was dirty and already had a lot of kilometers. Likewise their promise of a 24-hour hotline is being questioned as the customer only heard the answering machine. On the flip side when you are getting a campervan that is 10 years old you are going to have to expect a lot of km's. They average around 50,000km a year so on a 10 year old camper expect 500,000km and wear and tear on the inside – but also expect them to be cheap.
Summary
Viva Campers may have some bad reviews but the company proudly promises affordable prices, good vehicles, and quality services so they can be one of the better companies out there. Besides by only having a 'few' bad reviews that in itself is a good sign – rather than 'lots' of bad reviews.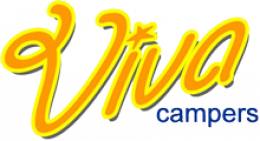 From the Agency
No word from this agency yet. Come back and see if they checked in soon.
Pros
Wide variety of vehicles depending on your budget and needs.
The vehicles can travel to more places as long as the company is informed beforehand.
The company promises 24 hour service so you know you'll have someone to turn to.
Cons
The negative reviews about the vehicles should be cleared up.
The absence of awning on some vehicles is a pain
Old models
See who else rents Campervans in the same cities
Compare prices now
Just Got Questions? Want a Quote direct from the company?
Fill in this form to contact the Agency direct.
Write Your Own Review
Tell the world about your experience renting from this company 1 Review
"
Contrary to some other experiences, I had a great time

"

Viva looked after me from the minute I walked in...

5

Service

4

Mechanical

5

Interior

5

Value

Brand Manager

dear D.test glad you had a great time. tell your friends about us! 1 Review
Stay away from this company! They are both dishonest and rude.
Our bond was never returned to us after dropping the van back in exactly the same condition we picked it up in.
When I called them about this 1 months later the man I talked to just said we had damaged the van and that
we wouldn't be given the bond back then basically hung up on me. Since we were flying back to the US a couple of days later there wasn't much we could do.
1

Service
1

Mechanical
1

Interior
1

Value 1 Review
The comments that this person has made are not only untrue but slander our company, it appears all this guy is doing is promoting some one else's campervan hire company
Keith Rogers
Viva Campers
5

Service
5

Mechanical
5

Interior
5

Value 2 Review
Me and my girlfriend rented a viva campervan for a 10 day trip around VIC and SA. The vans were dirty, run down and with a lot of kms on them. Ours was leaking oil, the AC didn't work and we ended up having to take in for service and spending an entire day out of our holiday waiting for the thing to get fixed. The 24 hr emergency hotline is just an answering machine, we left 4 messages and no call back. Viva campers are a low budget option for campervan rental, and that is what you get. Looking back I would either pay a bit more and get a backpacker or britz van or go for a more established budget option like wicked campers. Oh and when we returned the van and mentioned that we thought it would only be fair that we don't pay rent for the day we spent at the mechanics they started making things up that we broke on the van, saying that we should be happy that we even got our bond back.
1

Service
2

Mechanical
2

Interior
1

Value

Brand Manager

Thanks Angus, I'm sorry to hear you had such problems.